Loppiano is the city of young people parexcellence! Program in your holidays an experience with nature, in a context both international and multicultural. For the summer season 2020, the Little City of the Focolare offers young people the opportunity to participate in work camps, to create new walking and hiking paths in the forests under the supervision of expert guides.
Are you over 18? Do you want to spend some days in contact with nature and be immersed in the life of Loppiano, the multicultural town of the Focolare? Our summer work camps might interest you! The project includes building nature trails and ecological paths in the little city for the use of visitors and the surrounding area. There will also be moments to get to know one another, as well as recreational and cultural evenings. The camp will be used to open or restore the compromised paths, for the construction or maintenance of fences, gates, trails, with the tabulation and identification of access routes; and finally, the identification of micro fauna and areas of sighting of local fauna.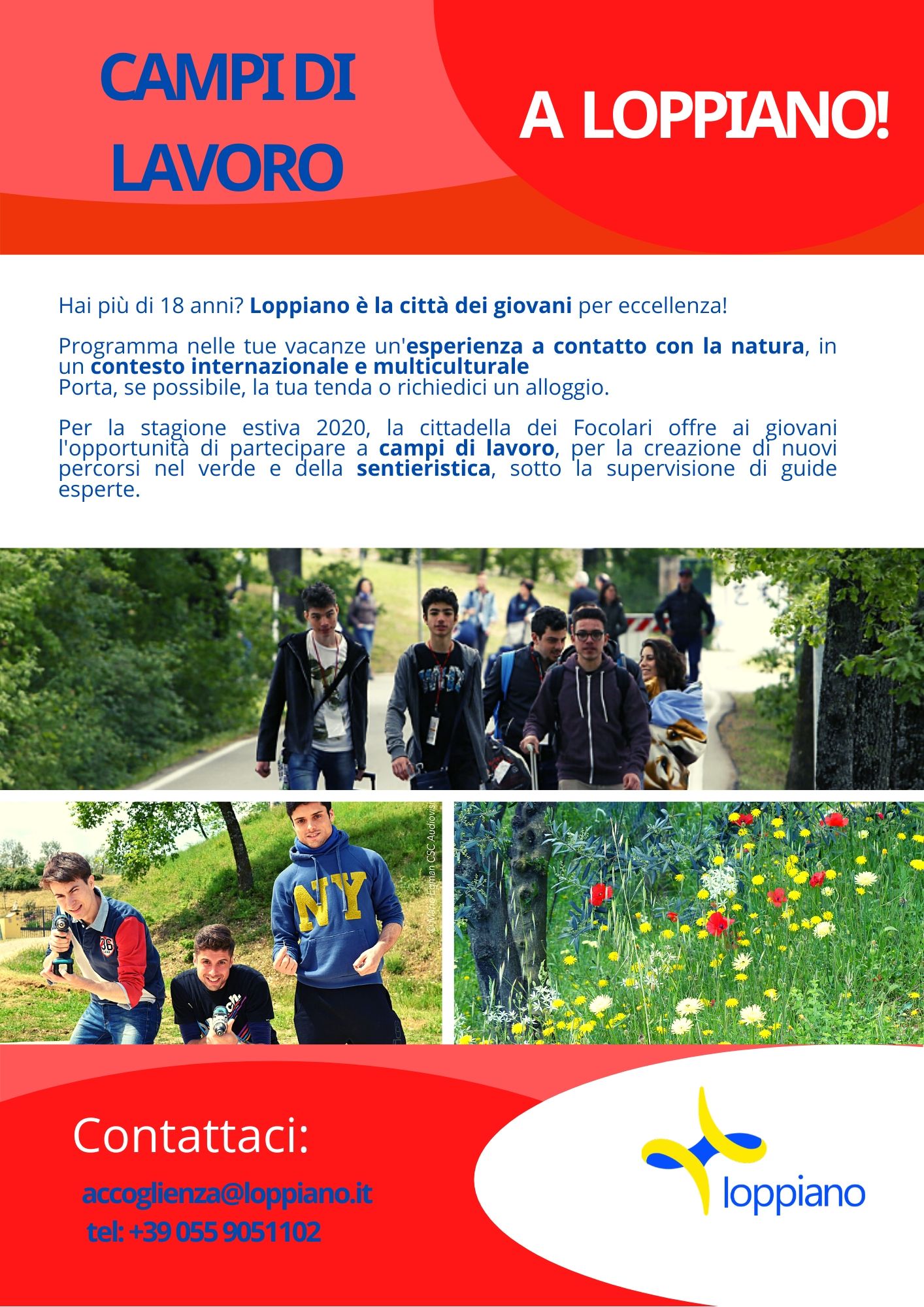 Information
Period: July 20-31, 2020
Target: Maximum 20-30 people (divided into groups of 8)
Work: Volunteers will use simple tools such as shears, axes and sawdust to eliminate invasive vegetation, under the guidance of experts in the field.
Accommodations: If you bring your tent, you can use the camping sites. Otherwise we offer you simple dormitories that, for the COVID-19 emergency, will be organized according to the current requirements and regulations.
To participate, write or contact:
accoglienza@loppiano.it
+390559051102
Download the Summer Work Camp flyer