On October 5 – 8, 2021, seven artists from the the Gen Rosso Band visited refugees at the family shelter in Borići, Bosnia-Herzegovina. We share a bit of their encounter with migrants on the Balkan route.
in Bosnia and Herzegovina, in the northwestern part of the country with its winter temperatures. The Croatian border and, therefore, with the European Union, is a common destination point for migrants who choose the Balkan route and about fifteen kilometers away. It is in this city that seven artists from the international Gen Rosso were admitted to the temporary reception center in Borići, run by the International Organization for Migration, which provides accommodation and basic services for asylum seekers and vulnerable migrants who try to cross the Croatian border.
Only families with minors and the frail actually live at the reception center of Borići. They come from Iran, Morocco and Afghanistan. Ygor and Michele from Gen Rosso tell us: "As soon as we arrived, while we were waiting to enter, some children approached. Their eyes sparkled with curiosity. So, we started playing a tambourine. A mother approached, then a father. They asked us.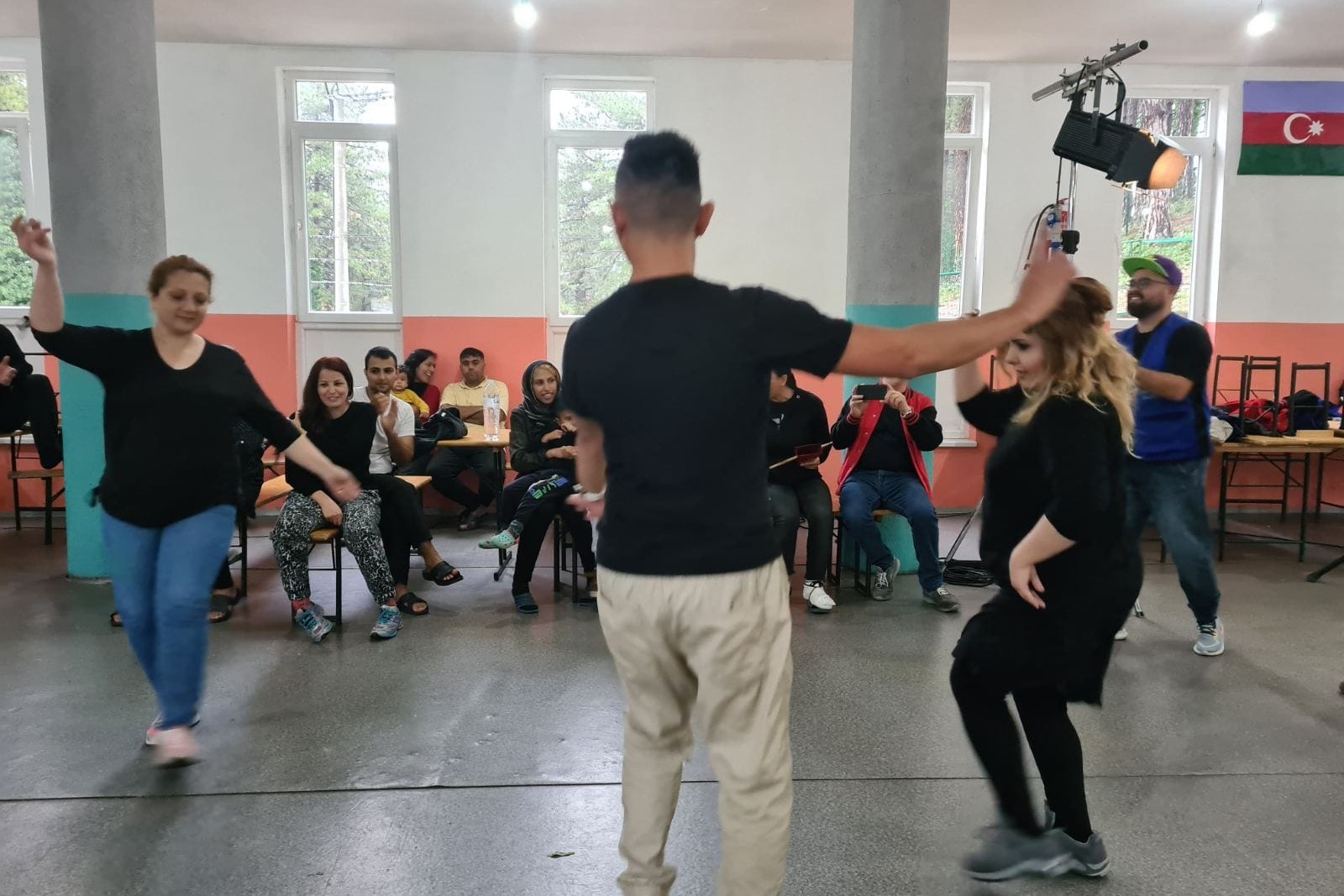 The adventure of Gen Rosso dates back to last week. It began from a desire and willingness to be close to the least and forgotten. "This is not a new way for us to bring our art to the peripheries of the world." explain the musicians. "When we learned about what is happening in Bihać, we felt that we had to respond to this cry of abandonment, giving some hope, lending our voices to say: Europe, let's do something for our brothers and sisters!"
So, seven members of the band took off with the intention of treading gently into experience of the migrants, to bring a little love to the refugees and to the volunteers who work in the camp. "We thought we would structure the workshops as we usually do, distributing ourselves into groups. But there we understood that it wasn't necessary to divide but to stay together all the time, and so it happened," explains Ygor.
Unexpectedly, the distance was eliminated and the hall – not a theater but the refectory of the center – was transformed into a very welcoming space a place for sharing and spontaneous dialogue through art. Michele reports: "First, we sang and danced, then they offered us a dance from Iran. We offered one of our own songs, and they offered an Afghan song. It was like being at one of those family birthday parties where everybody contributes what they can do." Two entire mornings went by like that, and the workshops were also an opportunity to confide in each other. "One woman, Mariam, from Iran, thanked us," Michele recalls, "her eyes shone. It was beautiful," she said to us." We are tired, very tired of living in these conditions, but today, with you, we were truly happy." Music has this power, to unite hearts and people – peoples".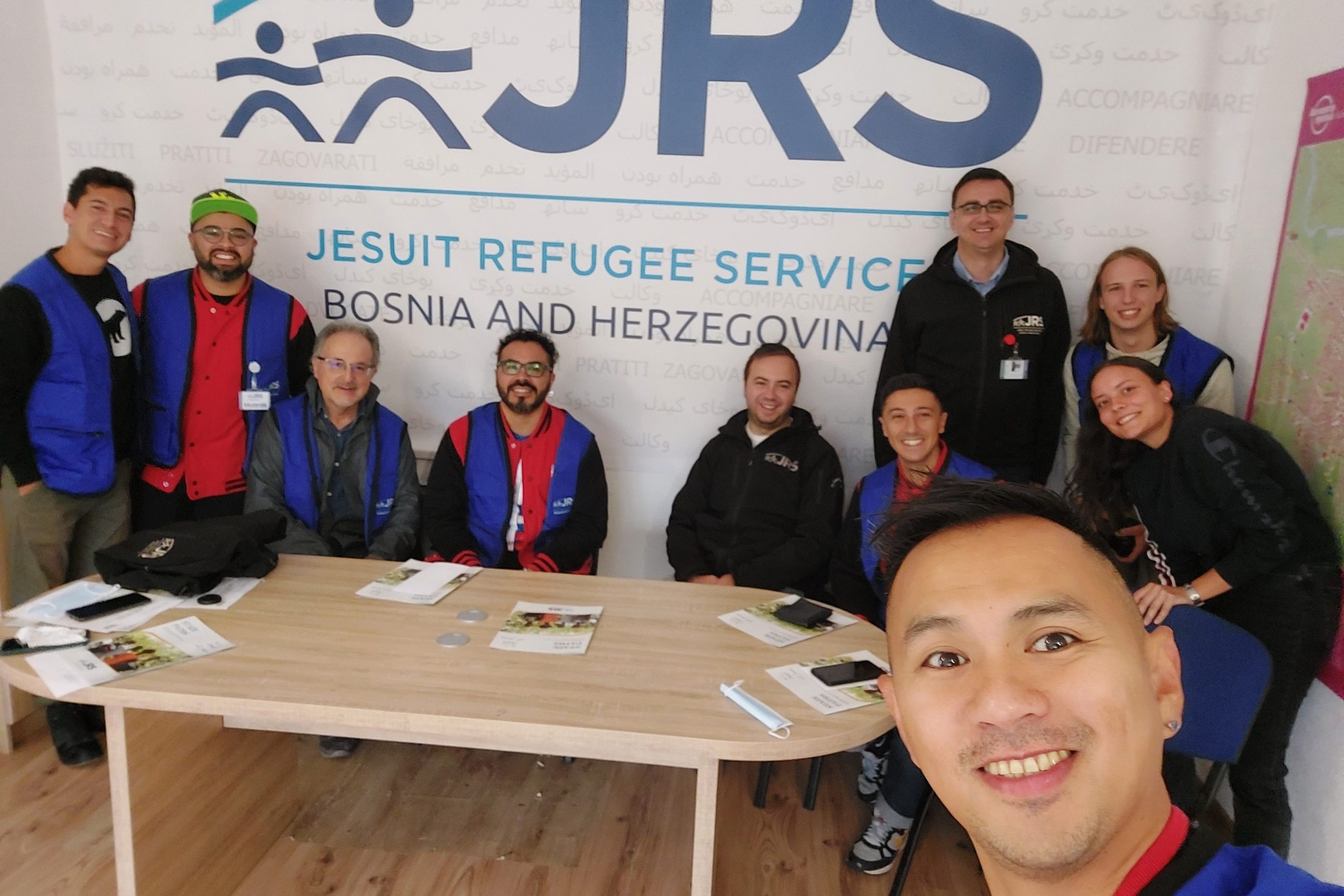 For their part, the seven artists of Gen Rosso were also struck by the trustworthiness of the people: "Immediately, the mothers put their children in our arms … We took that gesture to mean that they trusted us. It was such a strong experience!"
Gen Rosso's workshops with refugee families were made possible thanks to the collaboration with the Jesuit Refugee Service which, alongside non-governmental organizations, works in the Borići center.
Now, the hope is that the experience will be repeated soon: "We hope to be able to return at the beginning of November, always with a small group of us, perhaps also visiting another center, the one that hosts boys and single men in Bihać. The dream would be to be able to create a concert with them that could bring the drama these people have been living to the attention of many and, above