Drops of Spirituality returns to Loppiano on November 26, 2021, offering an opportunity for people to delve more deeply into the spirituality of Chiara Lubich one drop at a time.
The two-day sessions were begun last June for people interested in gaining a deeper understanding of the spirituality of Chiara Lubich and the Focolare Movement. The program included guided meditations and sharing of experiences within the warm and friendly atmosphere of Loppiano with its young people, families and artists. The experience of building relationships with people whom they had never met before, enriched participants with gifts that have continued to serve them in their daily lives.
Drops of Spirituality returns on November 26, 2021. Each time it is a new but complete experience. November's topic will be: A God who continues to amaze.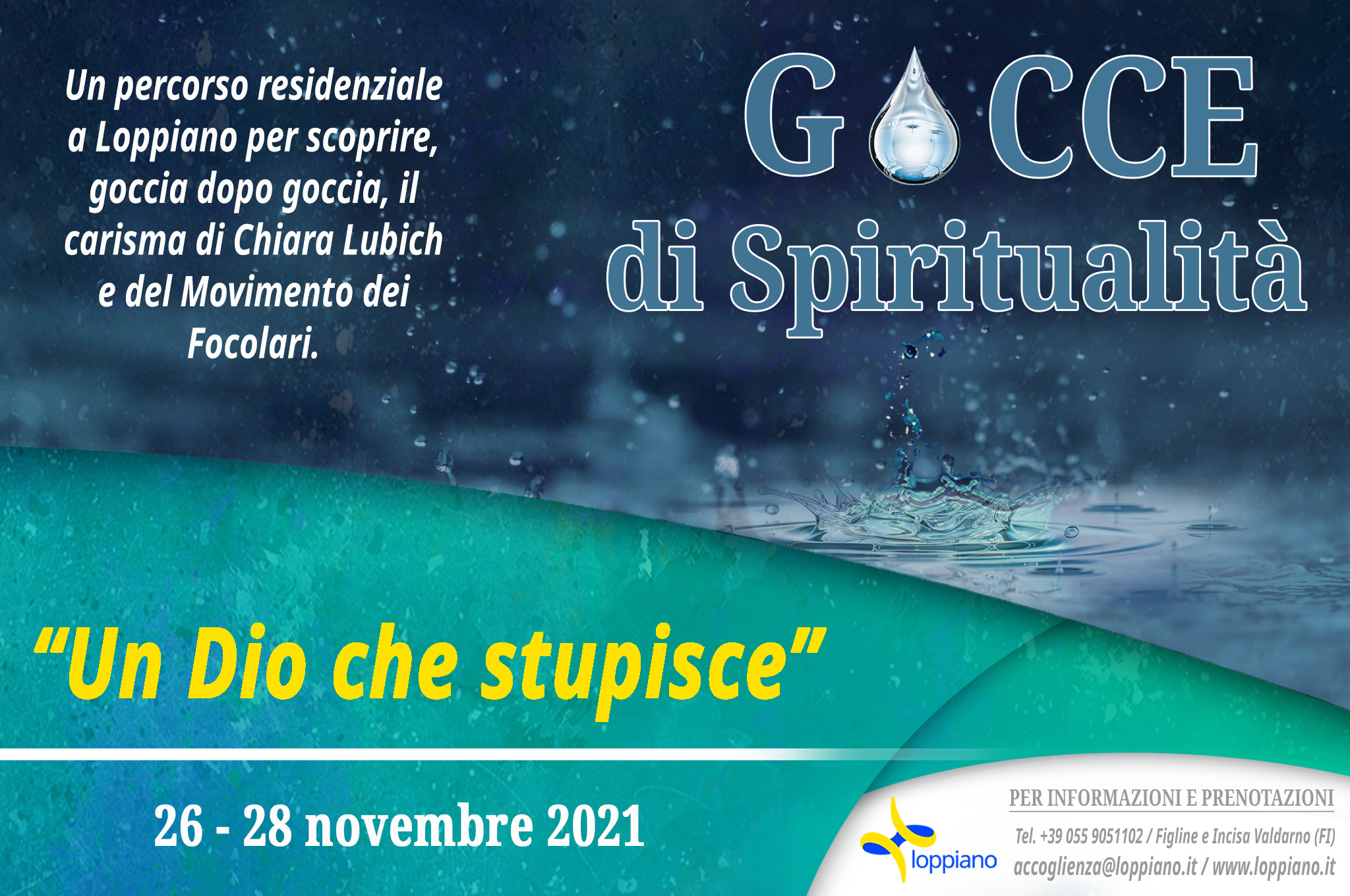 Drops of Spirituality Weekends
November 26 – 28, 2021
January 28 – 30, 2022
April 13 – 16, 2022
June 17 – 19, 2022
Information & Reservations
Loppiano Welcome Office
Figline and Incisa Valdarno (Fi)
Tel. +390559051102
Mail: accoglienza@loppiano.it
Website: www.loppiano.it