On the themes of peace, interculturality and integral ecology, young people of today and yesterday finally met in the citadel, after two editions of zoom in front of their computers. Planetary video link-up that contributed to the beginning of United World Week.
The forecast indicated light rain in the morning and showers in the afternoon. In short, the doom of a half-wrecked day. Because living the May First celebration of Loppiano by spending the day indoors would have deprived the traditional appointment of the charm of a joyful outdoor meeting amidst music and workshops, dialogues and nature. But the determination of the young organizers and faith in the power of prayer overturned the weather predictions, giving the citadel an overcast morning and a sunny afternoon. The tone of the two presenters overflowed with enthusiasm as they welcomed the nearly 400 participants at 10:00 a.m.
"Finally in each other's presence and no longer behind a screen like the last two editions that were broadcast online because of the pandemic," began Chiara, from Liguria, Savona. "Today we can rediscover the beauty there is in relating to others, in working side by side," she continued, garnering significant applause. Those who were present, were motivated, who, despite the predicted bad weather, had ventured to travel from Tuscany, Campania and Emilia Romagna, Marche and Lazio. Other Loppiano May First enthusiasts had organized appointments in Monopoli (Bari), Isola del Liri (Frosinone), Rome, Ancona, Padua and Milan. It is an event not to be missed, which has given a boost to its participants since 1973, so much so that in Loppiano not only the twenty-year-olds of today, but also those of recent decades were present.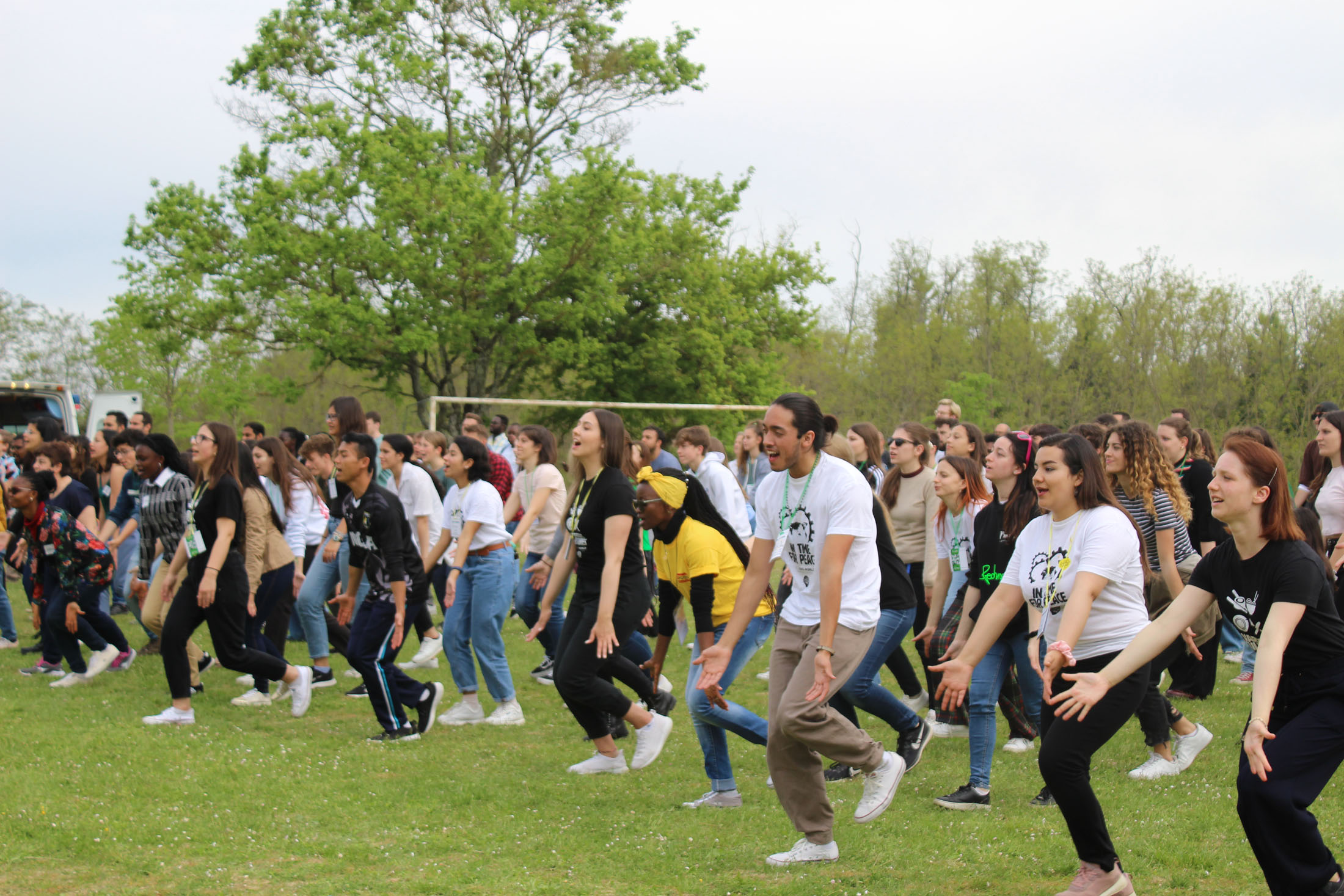 In full harmony with the highly topical themes, the day's program unfolded, with reflections and workshops, around peace, the care of relationships, interculturalism, and the safeguarding of nature. "Recharge" was the title of this edition, that is, to recharge, "to restore strength to the voices of those who ask and work for peace, for a more fraternal world," – Samuele, born and raised in Loppiano, stressed – "and also to restore value and respect for the resources that nature offers us."
In fact, the organizers had adhered to the "Dare to Care" campaign, an English expression that means "daring to care", with particular reference to people, the planet and ecological conversion. And from the stage, clear and challenging words were spoken: "We are not talking about a brushstroke of ecology, but about an integral ecology that takes care of nature as well as of the human person". And again, "We want to take responsibility by changing our lifestyles, even to the point of working to change the patterns of production and consumption that have sickened the planet and starved much of humanity."
With this commitment, Loppiano's May First Day contributed to launching United World Week, which began in 1996 to involve public opinion more actively in the journey towards a united world, through initiatives carried out by the different generations of the Focolare Movement together and with others. An hour-long planetary video link-up connected Loppiano with young people relating experiences from the Philippines to Syria, from Colombia to Poland, from Egypt to India. It supplied a vast breath and global vision to work with more conviction at the local level. Therefore, that amusing chorus and that engaging collective dance in the sports field on the notes of the new Gen Verde song "We choose peace", took on the strength of a conviction and a commitment to action on a daily basis. "I leave with the charge of serenity and the desire to know the world of each person," confided Chiara before traveling 400 kilometers to return to her home town of Mondragone (Caserta), while it was a shorter trip for Nicolas, a 16-year-old from Prato, who put in his backpack "the experience of having known people from other cultures, so I return with the desire to be more attentive to others and to establish relationships with everyone."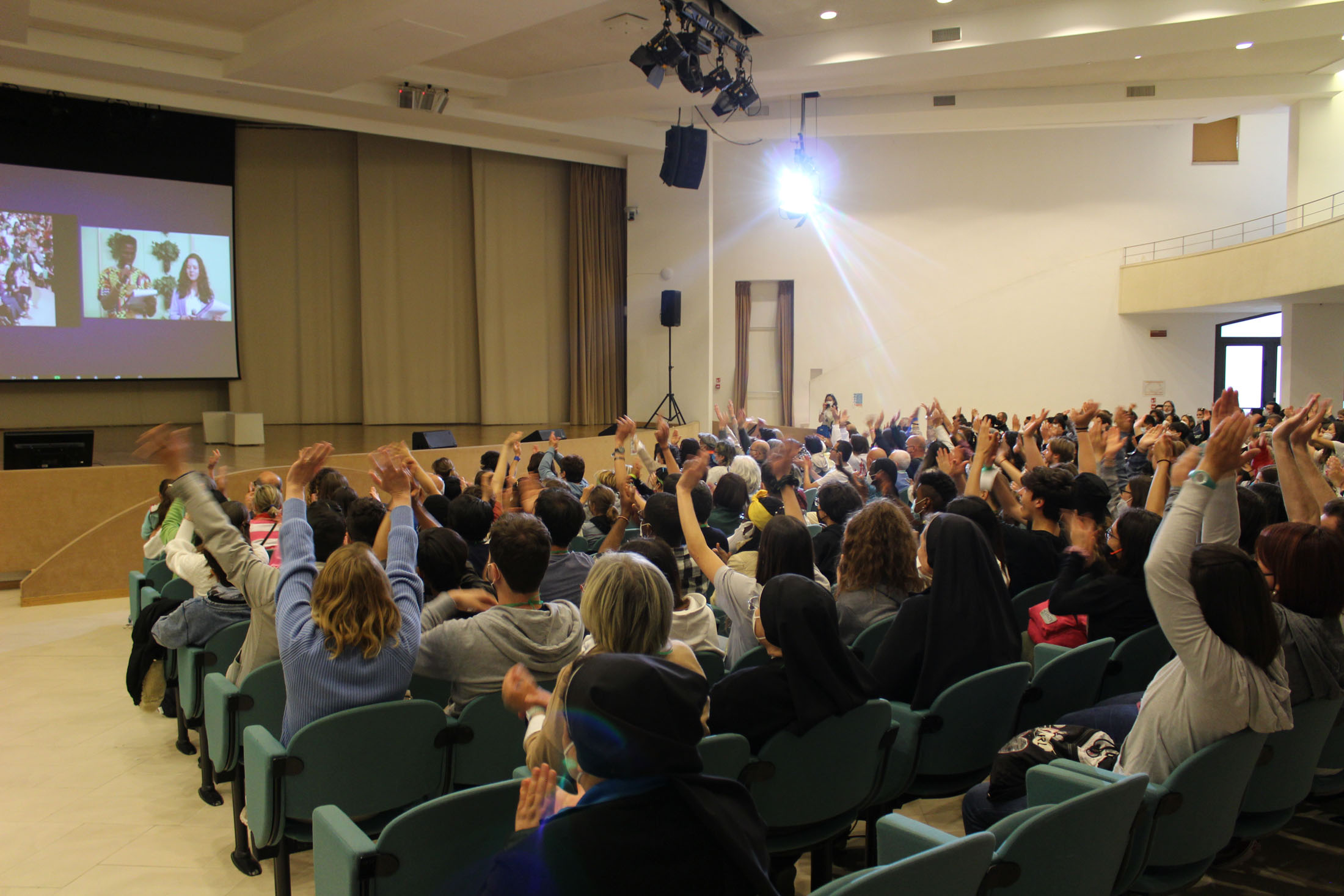 Browse the gallery images