The young people of Loppiano, an email and the proposal to change our lifestyles: small actions for a real "ecological conversion", to take care of people and the planet. An initiative that is part of the new campaign #daretocare, that was launched at the end of United World Week 2021.
To be honest, the fact that a substantial number of young people showed up at Loppiano from around the world this year – despite the pandemic – was a beautiful thing. Right now, there are 19 young people at the Boys and the Girls Gen Schools and 15 at the Youth Project.
Together with the young people who are permanent residents of the citadel, those preparing to enter focolare communities for consecrated members, and the students at Sophia University Institute, have lowered the average age of Loppiano's inhabitants and carried out, almost unconsciously, their task of pushing us towards new horizons, stimulating creativity and engaging many people around the world in their original way of thinking and coming up with new and original proposals.
One example of this can be found in the letter they sent to the citizens of Loppiano just a few days ago for United World Week. Here are some excerpts:
"To be in line with integral ecology, we invite everyone to live their everyday lives with a closer eye on environmental sustainability. In concrete terms, we commit to not using the car to move around the citadel, to be attentive to electricity consumption by turning on as few lights as possible, limiting the time spent on the mobile phone, turning it off after 10 pm, if possible, and reducing water consumption. We also thought of always carrying along a bag and gloves to collect the small articles of trash that we find along the streets while walking."
In addition to these green suggestions, the young people also wanted to respond to the pandemic: "to convey messages of hope at this time when we all feel a little more fragile." This is why on Saturday, May 8th a large and very mixed group of Loppiano's inhabitants walked the road that leads from the St Benedict Hall to San Vito Church, to post wooden signs with messages.  The path has been called the Dare To Care Path.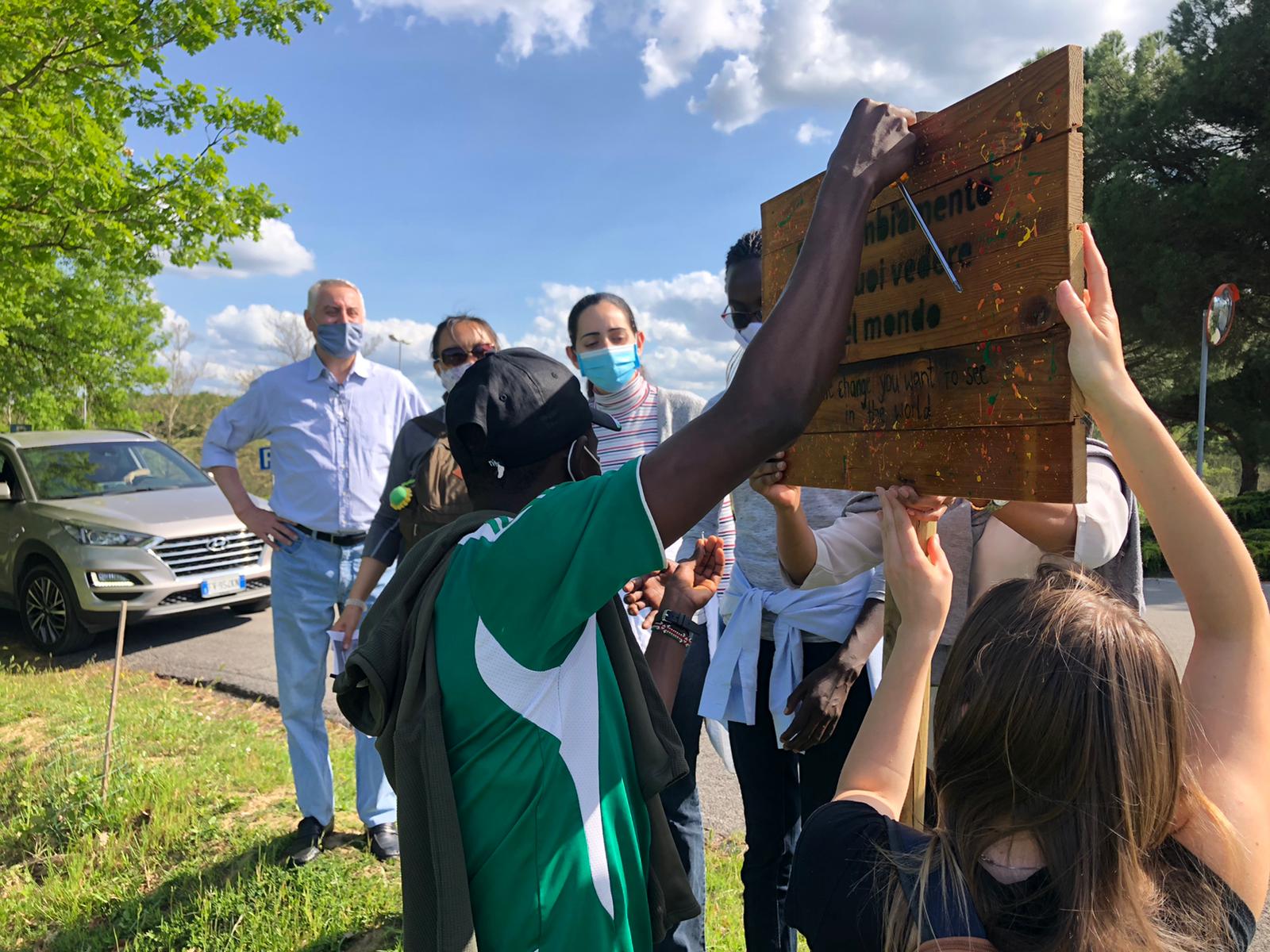 The efforts of the young people are not limited to Loppiano alone but connected with many of their peers around the world who are inviting everyone to a genuine "ecological conversion" with the new phase of the #daretocare campaign that was launched at the end of United World Week.  
The site hosting the campaign states that everything is related (www.unitedworldproject.org). The care of the earth is inseparable from the care of other people and fraternity. There are no separate crises, but we are facing a single and complex socio-environmental crisis that also requires our ecological conversion.  The Dare to Care – People, Planet, and Our Ecological Conversion Action  and Awareness Campaign aims to promote and implement an integral ecology, through projects and initiatives that involve associations, organizations, institutions but is also made up of simple daily actions that help to break the logic of violence, exploitation and selfishness that are typical of a throwaway culture. The fact is that everything is related and today's problems require us to look at them, taking into account all the aspects of the world crisis. Because, as always, a world that knows how to take care of others is a better world, a more united world.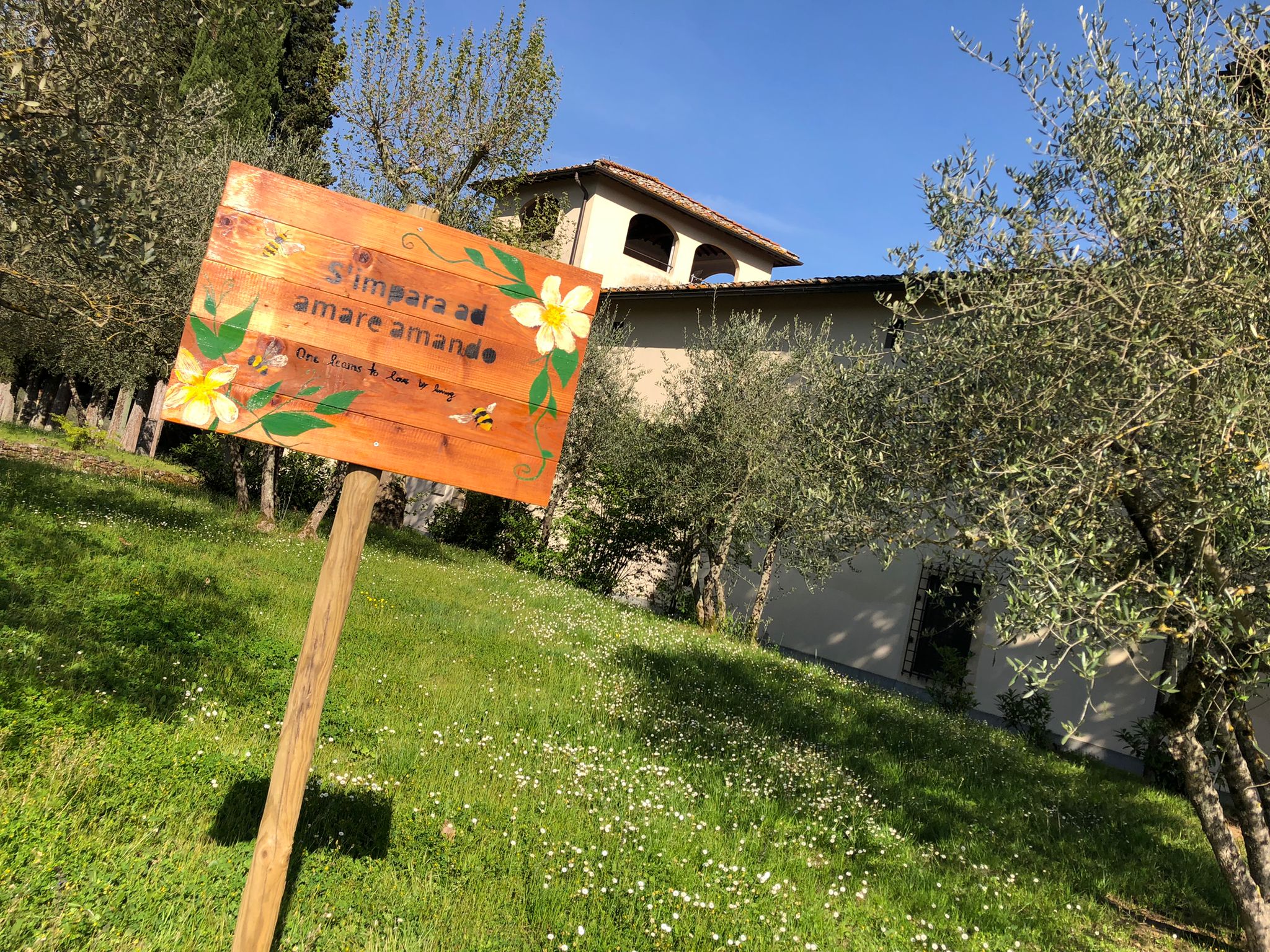 The United World Project is also a place where anybody who wishes to make their efforts known can do so:
«Separate trash, don't buy low-cost fashion, participate in solidarity projects for the poor of my city, avoid using plastic objects, cook only what will be eaten, treat other living beings with care, use public transport, turn off unnecessary lights… Small actions can help generate big changes. Join us by signing your name to your commitment to live this year caring for the planet and its people».
May we all accept the invitation of Loppiano's young people to commit ourselves to this journey of ecological conversion, because…