«There is Christian life and then there is Christian life. In Renata, a bit like in the saints, there was a particular dimension of the Christian life present – I would dare to say a mystical dimension, a dimension such that it was her person, her being, her silence, her smile that worked more than her words. Renata loved. At the end of her life, she could say: 'I have always loved.'».
Chiara Lubich
«How many times have saints passed alongside us? Did we realize it? I've seen people younger than me become models of gospel life. I have lived during their time, breathed the same air and I ask myself: Why them and not me?».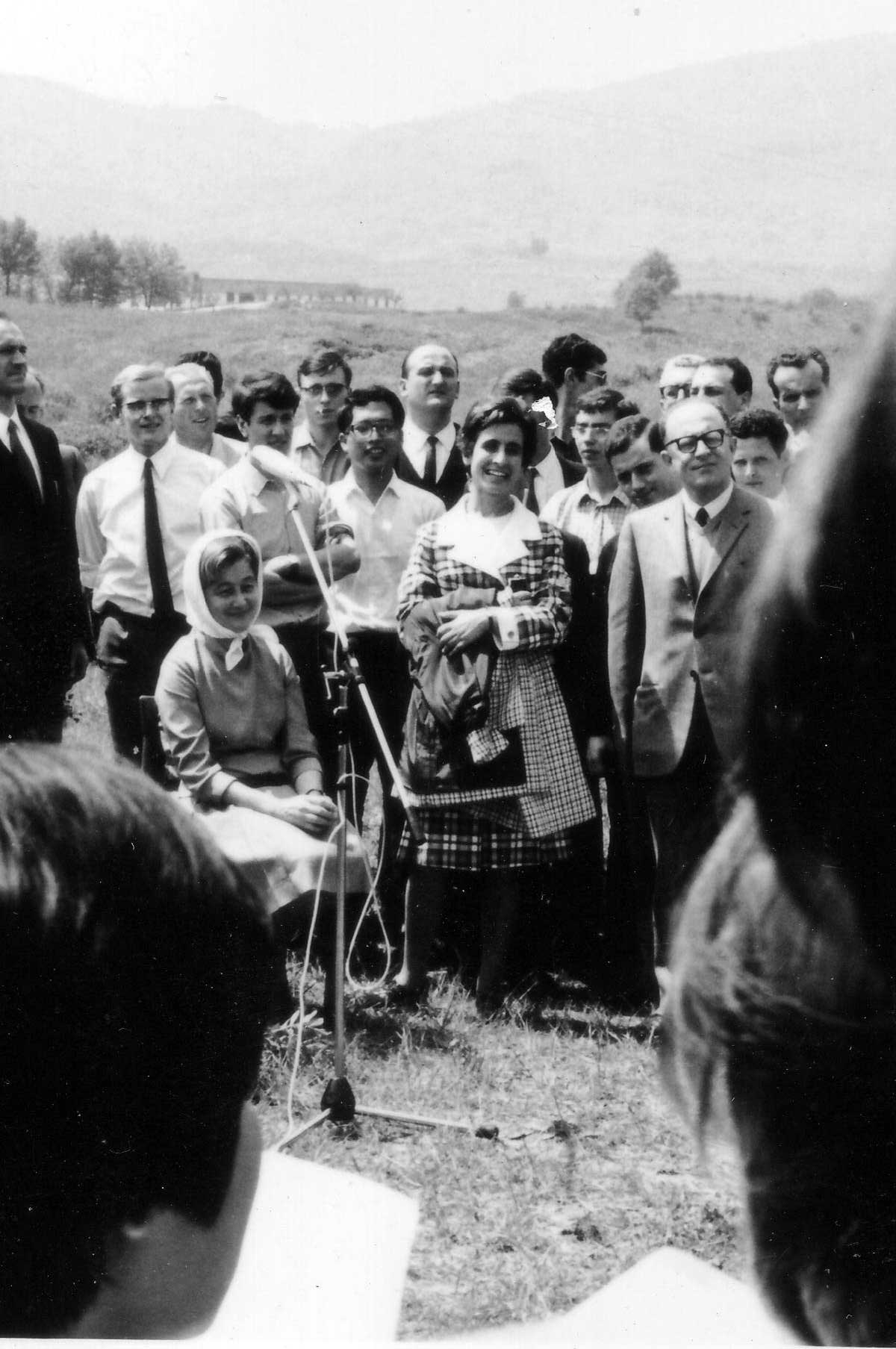 These words of Bishop Mario Meini, Bishop of Fiesole, in whose diocese the little town of Loppiano is situated, express well the feelings of the crowd of people present on February 27, 2011. The occasion was the closing of the diocesan phase of the beatification of the Servant of God, Renata Borlone. And whoever had known Renata knew that she would have been stunned by so much attention, she who always put herself in the last place and considered the other better than herself.
Born on May 30, 1930, in Aurelia, a province of Civitavecchia, Renata spent a happy and serene childhood, surrounded by the love of her parents; "I will never thank God enough," she would often say, "for having given me the chance to experience life in a real family and above all for the love that existed between my parents."
She received an education rich in human values, but little oriented to those of faith. During adolescence, Renata began to confront the problem of the existence of God, and she began to attend church. Between 15 and 19 years of age, thirsty for truth, she plunged herself headlong into studies that would probe into the deepest realities.
For this reason, she enrolled in the Department of Chemistry at "La Sapienza" University in Rome. "Mathematics fascinated me for its logic. I had moments of joy, of exultation when my mind was discovering something new. I was hoping to discover a piece of knowledge that in some way would enable me to embrace what was universal. I sought God in intelligent beings who could be a reflection of Him. I did not know then that only in the Creator-Love would I be able to discover Creation and its creatures and love them."
It was May 8, 1949, a day she defined as "extraordinary," when she participated in a meeting in which Graziella De Luca, one of the first companions of Chiara Lubich, spoke of the discovery of God-Love and of the new evangelical life begun in Trent while the war had been raging: "I remember that when I left the meeting, I knew I had found something. I had intuited that God is Love. That experience penetrated the depths of my being. I had lost the image of God as a judge who punishes the bad and rewards the good and I felt a God who was close to me."
Shortly after, she met Chiara Lubich and felt God's call to give herself to Him in the Focolare to help fulfill the prayer Jesus addressed to the Father before his death, 'that all may be one' (cf. Jn. 17, 21). In the following years, she would work for the Movement in Rome, Trent, Sassari, Parma, Trapani, Grenoble (France), and Milan. In 1967 at 37 years of age, Renata left for the School of Formation in Loppiano where she would spend 23 years of her life as co-director of the little city.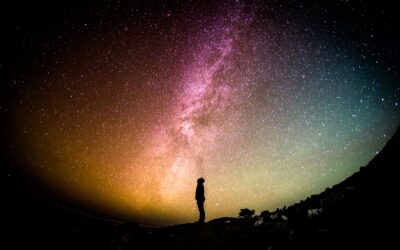 Astrophysicist Marco Bersanelli, winner of the Renata
Borlone Prize 2023, takes us on a journey to the origins
of the universe and life.
"Renata Borlone, Woman in Dialogue" Award
The Prize was established by the Renata Borlone Cultural Association, in collaboration with the Sophia University Institute to honor the memory of Renata Borlone. Rich in human and spiritual values, Renata nurtured a particular passion for science that she perceived as a special tool in building the unity of the human family. The Prize is intended for those passionate about scientific research and it aims at furthering dialogue with those who, also in the academic field, are committed to a culture that combines scientific rigor with the dignity of the human person.
In the previous events, the award was given to Suleiman Baraka, astrophysicist, and professor at the Al-Aqsa University (Gaza City); to the scientist Fabiola Gianotti, Director-General of CERN in Geneva; to the astrophysicist Piero Benvenuti of the University of Padua; and to the physicist Ugo Amaldi of CERN in Geneva.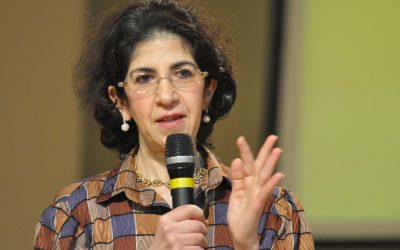 The 2015 Renata Borlone Prize will be conferred upon Fabiola Gianotti, during a ceremony on Sunday, February 15, 2015.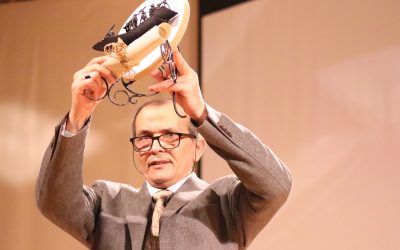 The 2018 Renata Borlone Woman in Dialogue Prize has been awarded to astrophysicist Suleiman Baraka, Director of the Center for Astronomy and Space Sciences-Al Aqsa University, Gaza, Palestine, and Post Doc Associate NASA Langley Research Center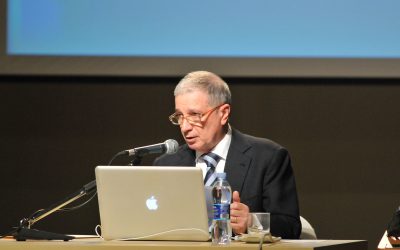 Philosophy, science and faith: more than complementary, mutually dependent. A one-day conference explored the relationship between the sciences and humanities.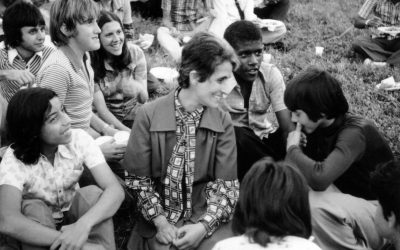 Giorgio and Aurelia, who grew up in Loppiano and are now married, talk about their relationship with Renata Borlone.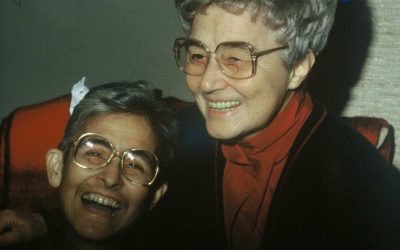 Chiara Lubich, in a telephone link-up on March 8, 1990, with members of the Focolare worldwide, tells something about Renata's life.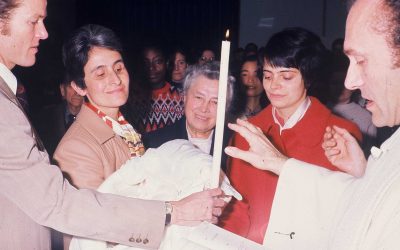 Mazia and Rod Gorton came to live in Loppiano in 1972. In an article written several years ago they tell about their relationship with Renata.
Renata through the eyes and voices of those who knew her
The complete biography of Renata Borlone was collected in the book "Un silenzio che si fa vita", di G. Marchesi e A. Zirondoli (Città Nuova Ed.). In 2011 an autobiography entitled "La gioia di essere tutta di Dio" (Città Nuova Ed.).
Donations for the Cause of Beatification
Use the bank account in the name of the Renata Borlone Association at Credito Cooperativo Valdarno Fiorentino Banca di Cascia, Reggello (Fi).
Bank Details:
c/c 30 414
IT 58 H084 5737 9100 0000 0030 414.