In his message on the occasion of the 55th World Day of Peace, Pope Francis proposes three ways for humanity to undertake a real journey of peace: dialogue between generations, education and work. The commitment of Loppiano, a permanent laboratory of fraternity.
For what can we wish at the end of this year as we, filled with hope, await the dawn of the new?
Pope Francis offers a snapshot of what we are living globally: "…the deafening noise of wars and conflicts is amplified, while diseases of pandemic proportions advance, the effects of climate change and environmental degradation worsen, the drama of hunger and thirst worsens and continues to dominate an economic model based on individualism rather than on solidarity sharing."
With this scenario, the pontiff proposes three ways for building a peace with deep roots: "First of all, the dialogue between generations, as a basis for the realization of shared projects. Secondly, education as a factor of freedom, responsibility and development. Finally, work for the full realization of human dignity." And he concludes: "These are three essential elements for 'giving life to a social pact', without which every peace project proves to be inconsistent."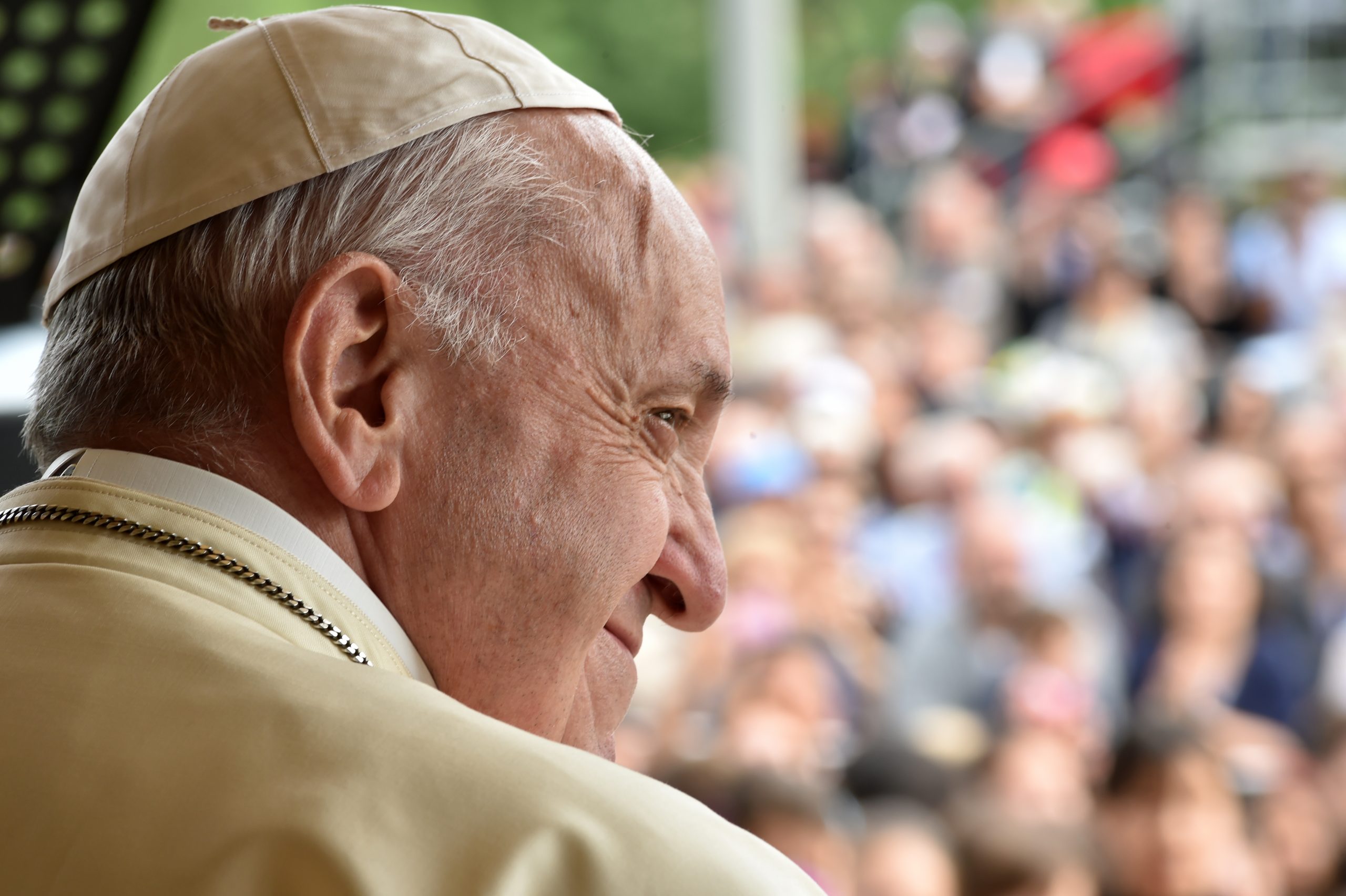 Three roads that closely concern the vocation of Loppiano and the experience that can be had here.
Margaret Karram, president of the Focolare Movement, underlined: "In a world that always wants to exclude those who are no longer productive, this is a laboratory where you can also learn about inclusion in society, so as to live a global fraternity. Not only among peoples, but also between generations, from the little ones to the oldest in Loppiano, without forgetting the presence of those who, being ill, carry an added value."
Then, education: Pope Francis, in his speech, renews the invitation to sign a global educational pact, "…that promotes education in integral ecology, according to a cultural model of peace, development and sustainability, centered on fraternity and the alliance between the human being and the environment." Even during his visit to Loppiano, on May 10, 2018, he had brought to the attention of the little city the importance of a particular educational style: "Education," the Holy Father had said, "must touch the mind, the heart and the hands. Educate to think well, not just to learn concepts, but to think well; educate to empathize well; educate to do good in such a way that these three languages may be interconnected: so that you think what you feel and do; you feel what you think and do; you do what you feel and think, in unity."
Finally, work. The pontiff writes: "Work is an indispensable factor for building and preserving peace. It is an expression of oneself and of one's gifts, but also commitment, effort, collaboration with others, because one always works with or for someone. From this markedly social perspective, work is the place where we learn to make our contribution to a more livable and beautiful world."
Perhaps, this year, we can hope to strengthen, with greater awareness, in every place that makes up the fraternity workshop here at Loppiano, the dialogue and sharing between generations, its being a "city-school", as Chiara Lubich said, and creatively rediscover the potential in working.
Finally, on the theme of peace, Loppiano can also make a contribution due to two of its characteristics: internationality and multiculturalism. As Jesús Morán, co-president of the Focolare, explained: "Here, we live a very concrete, daily exercise of overcoming barriers. The coexistence is very intense, so we must overcome prejudices of all kinds."
Here, then, is the hope: that every person who has an experience in Loppiano, even for a few days, can become a builder of bridges, relationships, peace.
Happy 2022 to all!