The opening ceremony of the Loppiano playground was held on Sunday morning, June 19. Mariateresa Fumi, co-responsible of the Loppiano citadel, emphasized the desire to make the playground a meeting place open to all and a privileged space for peace education. The mayor of Figline and Incisa Valdarno, Giulia Mugnai, with some children, cut a yellow ribbon, opening the area to all its citizens.
It has always been a dream of the residents of Loppiano to be able to dedicate a special space for children in the citadel. It was imagined, from the very beginning, as a place open to everyone: for those who live in Loppiano, for those who are passing through, for the people of the territory, in particular, of the municipality of Figline and Incisa Valdarno. It is a recreation area suitable for young children and their families, located close to the San Benedetto Hall. It is an inclusive and accessible place where everyone can experience the joy of being together, of meeting different generations and cultures, a place where one can experience the beauty of forging new relationships.
Thus, thanks to the generosity and work of so many, the Loppiano playground was inaugurated on Sunday, June 19.
Opening the ceremony were the children themselves, the promoters of the project, who recounted their small initiatives that contributed to the realization of the playground. They also read excerpts from some of the letters that arrived accompanying the many donations from grandparents, parents and their peers, who were not only Italians.
After thanking all those who made this project possible, Mariateresa Fumi, co-responsible for the citadel explained, "This playground is meant to be a sign of the commitment to continue to believe, hope and work for peace." This is the reason why there is a "Peace cube" that welcomes everyone who enters the playground. This cube was inspired by the points of "The Art of Loving" that Chiara Lubich, founder of the Focolare Movement and of this Center, had proposed to the children of the Movement with a cube. Today it is the essential element of the peace education path "Living Peace," , which has spread all over the world. The goal is to promote positive relationships, enhancing children's pro-social skills and strengthening those of adults. On its faces are phrases that help build peaceful relationships among everyone."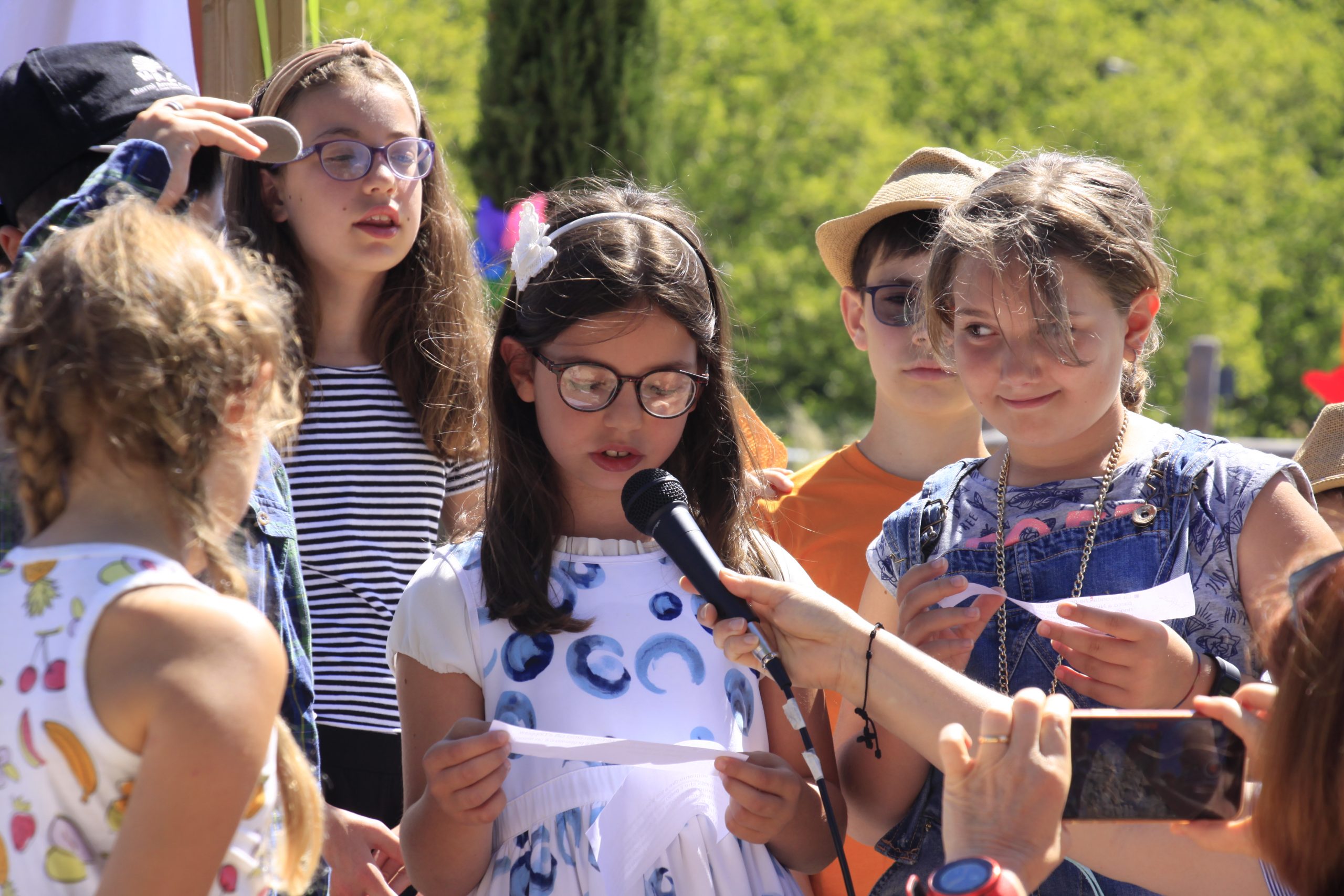 It was the wish of Loppiano's children that the playground be named after Nicolas Nicodemo Crivelli, a peer of theirs from Figline and Incisa Valdarno who passed away prematurely on June 5, 2015, at the age of 5, due to spinal muscular atrophy. Nicolas attended preschool in Rignano sull'Arno, and the citizens of Loppiano were his big family. Today he is buried in the citadel's small cemetery.
Cutting the ribbon were the children of Loppiano together with the mayor of Figline and Incisa Valdarno, Giulia Mugnai. "We are formally inaugurating this place," commented the latter, "which is above all a love story: : the story of Nicolas and his family; that of the many children who have, one little piece at a time, gathered those resources necessary to make it happen. It is a love story because it will be a place for meeting and socializing that comes after two very difficult years in this respect. In the aftermath of the pandemic, having an extra place where physical distances don't matter anymore, takes on great symbolic significance, also in light of the growing awareness of the value of outdoor activities and the protection of the Environment." Thanking the Focolare Movement for choosing to donate this place of meeting and socializing to the community, the mayor emphasized the ever-growing bond of unity between Loppiano and the rest of the community and added, "As Municipal Administration, we cannot but applaud this donation, in which the Focolare Movement has invested and which we, as a municipality, will take care of any extraordinary maintenance."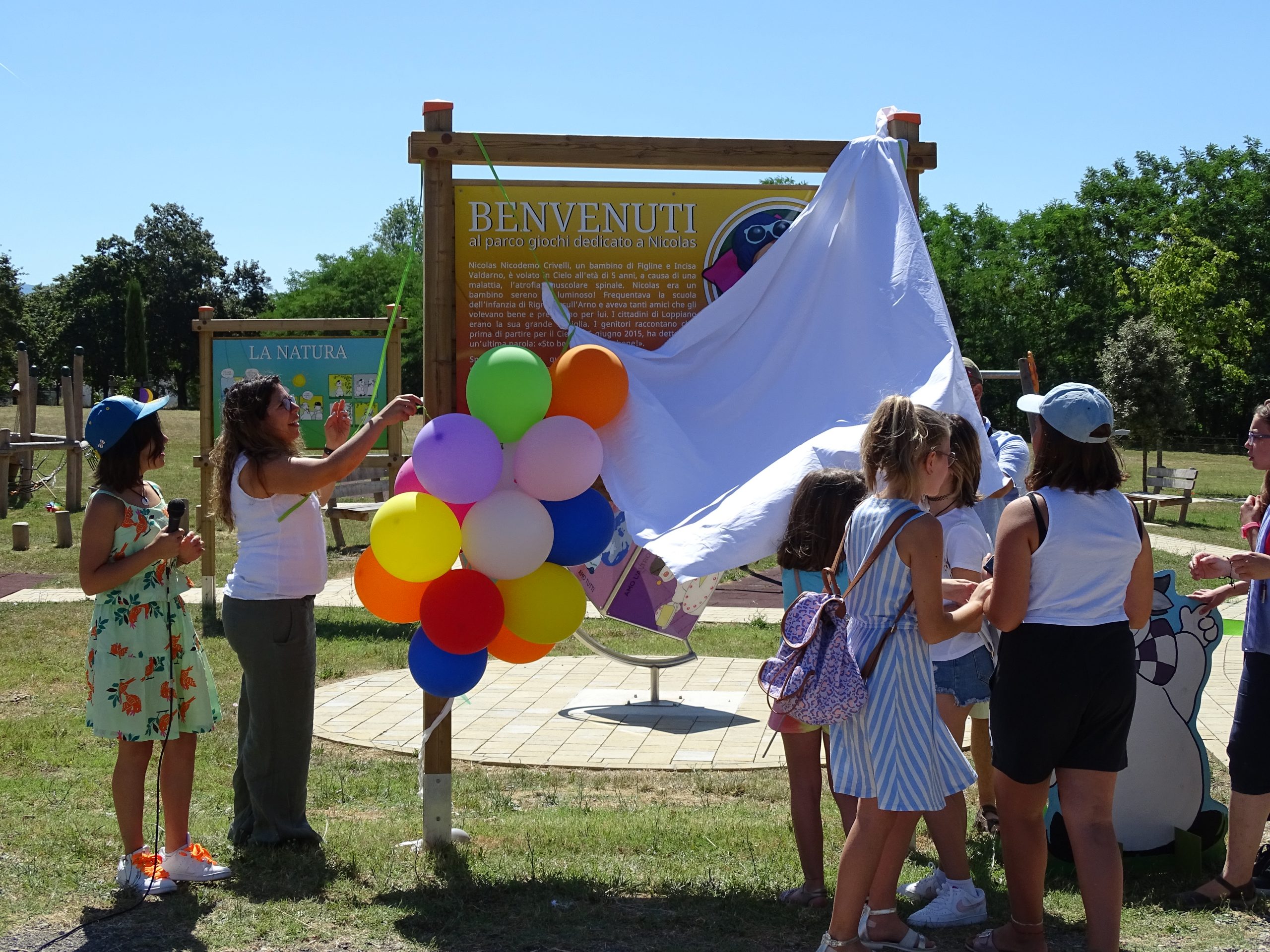 Also present at the inauguration was Nicolas' family, now living in the Italian-speaking part of Switzerland. With emotion, his mother, Candida Duarte, thanked those present, saying, "Thank you all from the bottom of my heart for always making the memory of Nicolas alive through this playground. Every time Nicolas left home, his great desire was to go to the playground in Incisa, where he knew he would meet everyone and, with a big smile, invite them home for a plate of pasta. In us, there is a great certainty: Nico is here, playing with every child!"
The civil ceremony was followed by the Christian blessing of the playground invoked by the priest and the children themselves, "So that everyone can play without getting hurt."