Visiting Loppiano after a pilgrimage to the Holy Land with Catholics and Jews from Latin America. An unprecedented trip to learn together about the holy places of the two religions and discover Old and New Testaments.
"This is the first experience of its kind in the Holy Land," Rabbi Silvina Chemen points out in a quiet voice but with a look that reveals a hint of pride. In the temperament of this Argentine exponent of the Jewish world there is indeed a dynamism that moves her to generate novelty. A rabbi since 2005, a graduate in communication sciences, a brilliant speaker, passionate and dedicated to dialogue, she leads the Bet El Community in Buenos Aires, consisting of a thousand families. She has just returned from an unprecedented trip to the Holy Land, Jan. 9-22, with 45 people from Latin America (from Argentina to Mexico), Catholics and Jews. We meet her in Loppiano, where she was invited to speak to the students of Sophia and, in the evening, to the residents of the citadel.
"We walked together," she tells us, "to the holy places of the two religions precisely to have concrete experiences together. They were not two parallel paths, but a single pilgrimage to encounter a message such as in the First or Old Testament as in the New, in the words of Pope Francis as in those of a Jewish philosopher. With us was Argentine Catholic theologian José Luis D'Amico, a biblical scholar. Together we delved into the meaning of the places we visited and commented on passages of Scripture."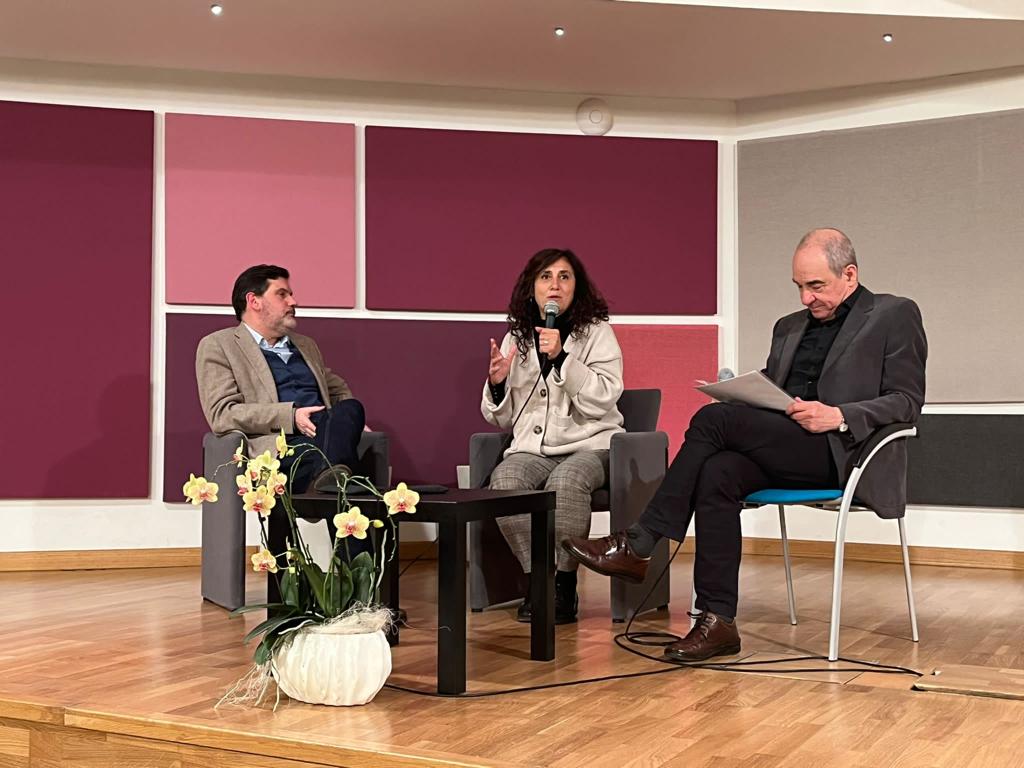 What made such a journey possible?
"It all started seven years ago, when a very large group of Jews and Catholics from Argentina and, after the pandemic, from all of Latin America, decided to study together, finding each other and connecting once a month, with a specific commitment, to meet not to talk about the other, but to talk to the other of one's sensibility, one's thinking, the content of one's faith. We had the experience, which we called 'Shared Readings,' that is, we took a passage from the Old Testament and one from the Gospel, emphasizing the links between the two texts to talk together about one's vision, one's religion."
What prospects can such an experience open up?
"That of initiating a pedagogy of hope. I cannot be a religious person if I am not convinced that we are so many people in the world who have hope for a better world. So whatever can be done toward that end, we must do it. Our religions tell us that we must be together to build a united world."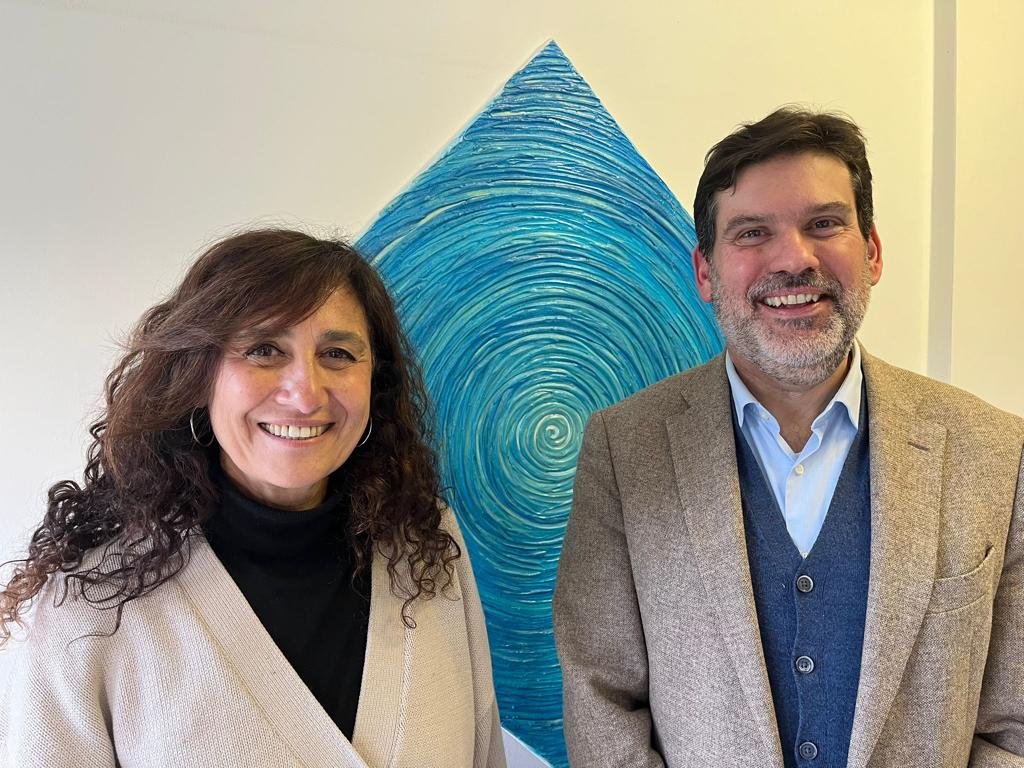 What factors restrain or hinder dialogue between Catholics and Jews?
"The biggest obstacle is ignorance, because it feeds prejudice. Prejudice, which means not knowing anything about the other but believing that I know something about the other, because I got it from my Church, from my family, from friends. We need to bring out prejudice and talk about it together."
What is the significance of this quick visit of yours to Loppiano?
"It is a gift I gave myself. A part of Silvina lives here, and whenever I can, I come to see her again. Because a part of my family is here. That's why I am sorry that my Italian is not perfect, but my Italian is a sign of love, because I study Italian only to communicate with my Focolare Movement family. This is a fruit of dialogue, it is my life, not an abstact intellectual situation.