Two months ago, Conventual Franciscan Fr. Egidio Canil arrived in the little city, bringing with him an original experience of travel with a special mission: his commitment to collaboration among charismatic families and to monastic dialogue, both ecumenical and interreligious.
In the typical dynamism of arrivals and departures in the little city, he has a very solid point of reference. His name is Father Egidio Canil, a Conventual Franciscan, and he knows well his stay in Loppiano will extend until August 31, 2025. With a smiling face, an open and jovial character and a lively mind, he arrived in Loppiano last October 18th.
He lives at "Claritas", the international center of spirituality for religious. Two tasks motivate his coming. "To be co-responsible for the experience of "Claritas" together with Fr. Theo Jansen and to work, even at a distance, in the International Secretariat of the Movement "Charisms for Unity", with men and women religious, consecrated and lay people (including families), linked to the charisms of various men and women religious institutes." This path, which began in 2019, was born from the collaboration between the Movement of Religious and the Movement of Consecrated Women present in the Focolare and aims to promote the spirit of communion with varying initiatives.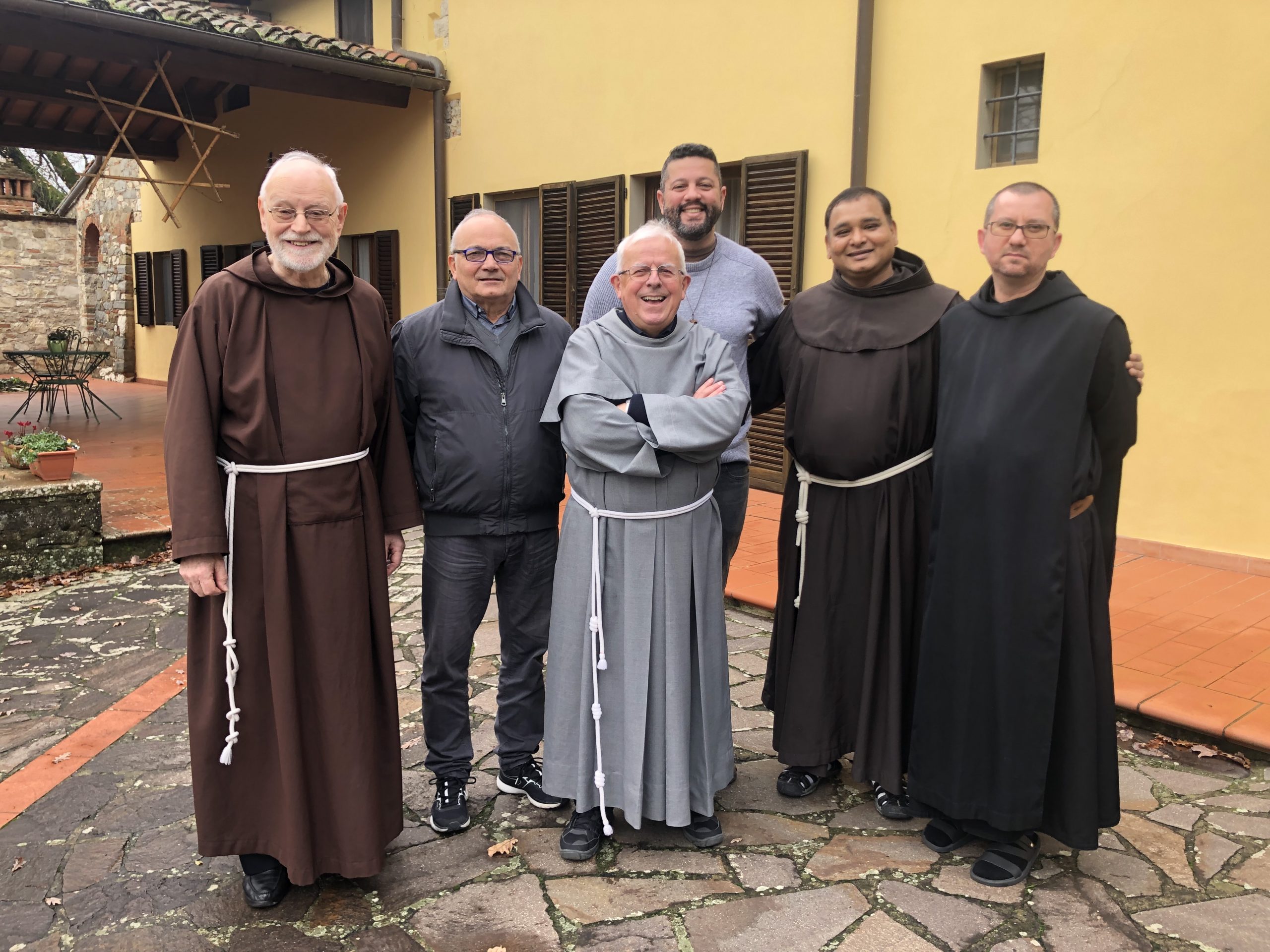 P. Egidio hails from Padua, from the Basilica of the Saint where he has had a very special task since 2017, that of accompanying the relics of St. Anthony as they are brought around the world. In 1220 Portuguese Anthony, an Augustinian, became a Franciscan and on May 29, 1221, he met Francis in Assisi: "He will become a great preacher." Fr. Egidio becomes enthusiastic when speaking of Anthony of Padua, because the friendship between them dates back to 1993, when he was charged by his Order to respond to numerous requests from five continents for the visit of the Saint's relics.
He would have continued to travel had he not been called to Assisi in 1996 to collaborate in the preparation of the Great Jubilee of 2000. And in that very year, he made another trip with St. Anthony, which took him to Argentina. In Buenos Aires, he met then-Archbishop Jorge Bergoglio, who had him deliver the homily at the Mass he presided over. During his 21 years in Assisi, he was then superior of the sanctuary of Rivotorto (on the outskirts of Assisi), the place where Francis and his first companions began the fraternity. He was then in charge of the "Frasciscanum", an international house of studies of Conventual theology in Assisi, and then vicar of the Sacred Convent.
Originally from Veneto, he entered the seminary at a young age. In 1963, during high school, he got to know something of the Focolare Movement. An important meeting in 1972 was with Palmira Frizzera, one of Chiara Lubich's first companions, who accepted an invitation to dine with the seminarians in Padua. A trip in August (1972) to Loppiano made him get to know and appreciate the little town and his journey with the charism of unity became more intense, so much so that in 1974 he participated in the first school of religious adherents to the Movement in Montericco (Padua).
With what spirit did Fr. Egidio arrive in the little city? "With a happy spirit for two reasons., he said. "I am here with the full consent of the superiors and then my dream of living in Loppiano is finally fulfilled." And he reveals: "In 1996 I had asked the superiors to spend three months in the little city, but they granted me only one month."
At 75 years of age, can coming to Loppiano be considered a time of rest? "Loppiano is not retirement. With the travels I've done, I have the world in my soul. The little town offers you opportunities to meet people from various geographical areas. At Claritas, then, I find the world at home, because I live with religious of different Orders from three continents. In addition, I continue to pursue both ecumenical and interreligious monastic dialogue. Finally, since 2016, I have been representing my superior general in the journey of 'Together for Europe'" (launched in 1999 among Christian communities and churches for a continent animated by fraternity, one that could become more united, more aware of its responsibilities and more open to the world). He confides, as his eyes sparkle: "How can I stand still? Chiara gave me a new name (Francis) and pointed out to me a Word of the Gospel for my life: 'May they all be one.'"