Gen School 2021-2022 has come to an end. The 33 protagonists, from some 20 countries, greeted and thanked the citadel (and families and friends connected live) with a multimedia show filled with creativity, confidences and heart.
A large suitcase will be positioned in the center of the stage throughout the evening. An eloquent note. A symbol of the nice, habitual, inevitable nightmare (of being able to put everything in it) that precedes every departure. But also a treasure chest and viaticum for the wealth of experiences, knowledge and hopes that each and every one of the 33 young people present at the Loppiano International Gen School will take away "for a lifetime," as they were keen to point out. The time to leave has arrived, and the farewell meeting on Wednesday evening, June 15, at the Auditorium became a multimedia show.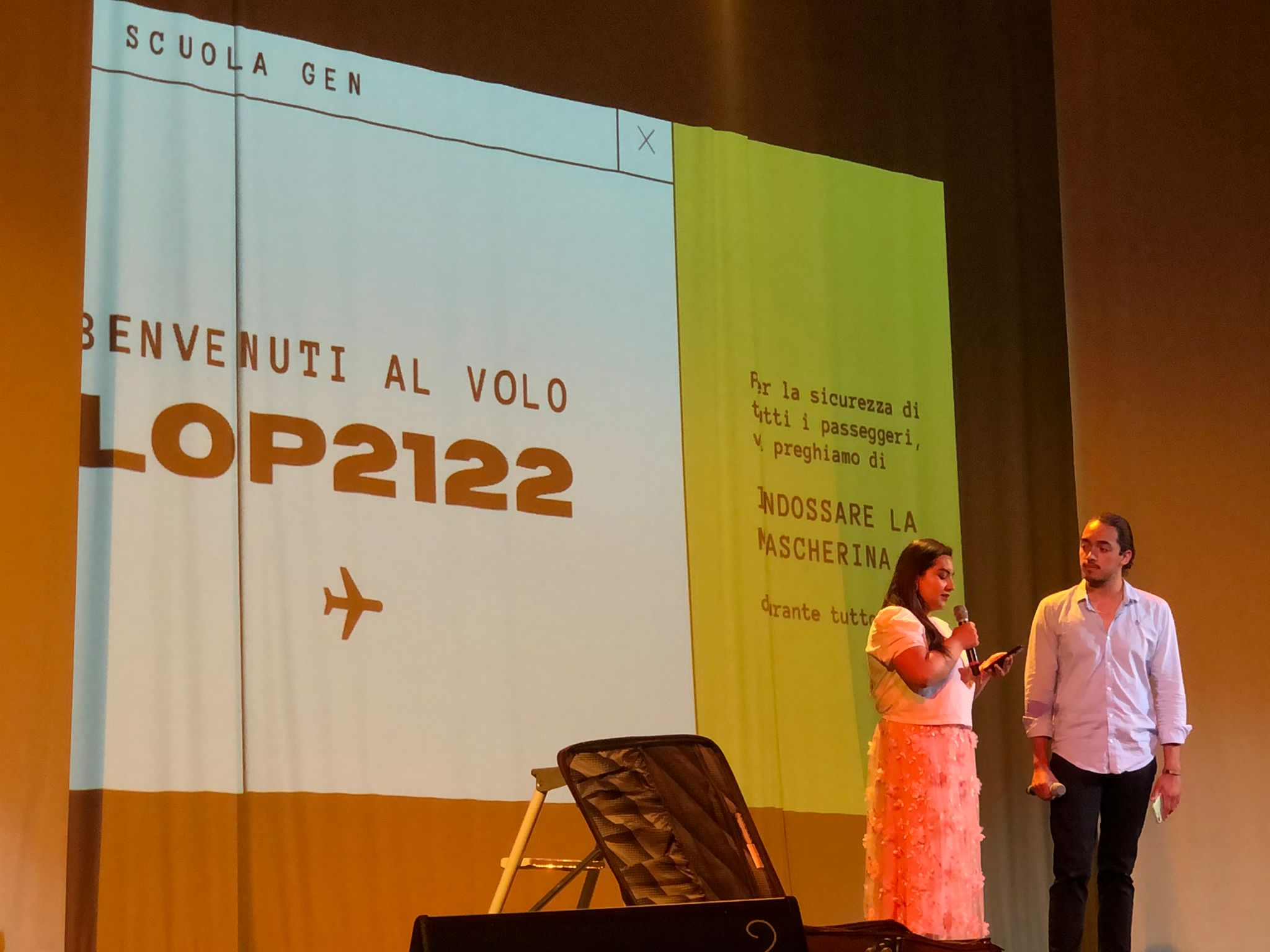 In fact, what would be told is the journey of the young people who arrived in September 2021, coming from almost 20 countries from the various continents, with different cultures, sensitivities, knowledge of the charism of unity, and expectations.  What a mix which is both a challenging richness and a permanent obstacle these young people would go through in their daily interaction at home, in classrooms, in work environments, in sports and recreation. "I came for two reasons," confides the Argentinian Paulo on stage, "to deepen my relationship with God, and really I have never prayed as much in my entire existence. And then I understood what I have to do with my life, which is to live the present moment by trying to love those who are next to me."
The young people hid nothing, recounting the adventures of this "2022" edition of the Gen School. Even the difficult moments, some personal crises, including the desire to run away. "I was the first gen to test positive for Covid in December, and these were the very difficult first months of the school," admits Kimberley, from the U.S. "I cried and seriously thought about going home. My father told me, "Think about it, because we both know that the moment you get home you would want to be in Loppiano. You have to understand that you are there for a reason bigger than yourself."" How did it turn out? "I decided to stay because I wanted to have this faith that was bigger than myself and my desires."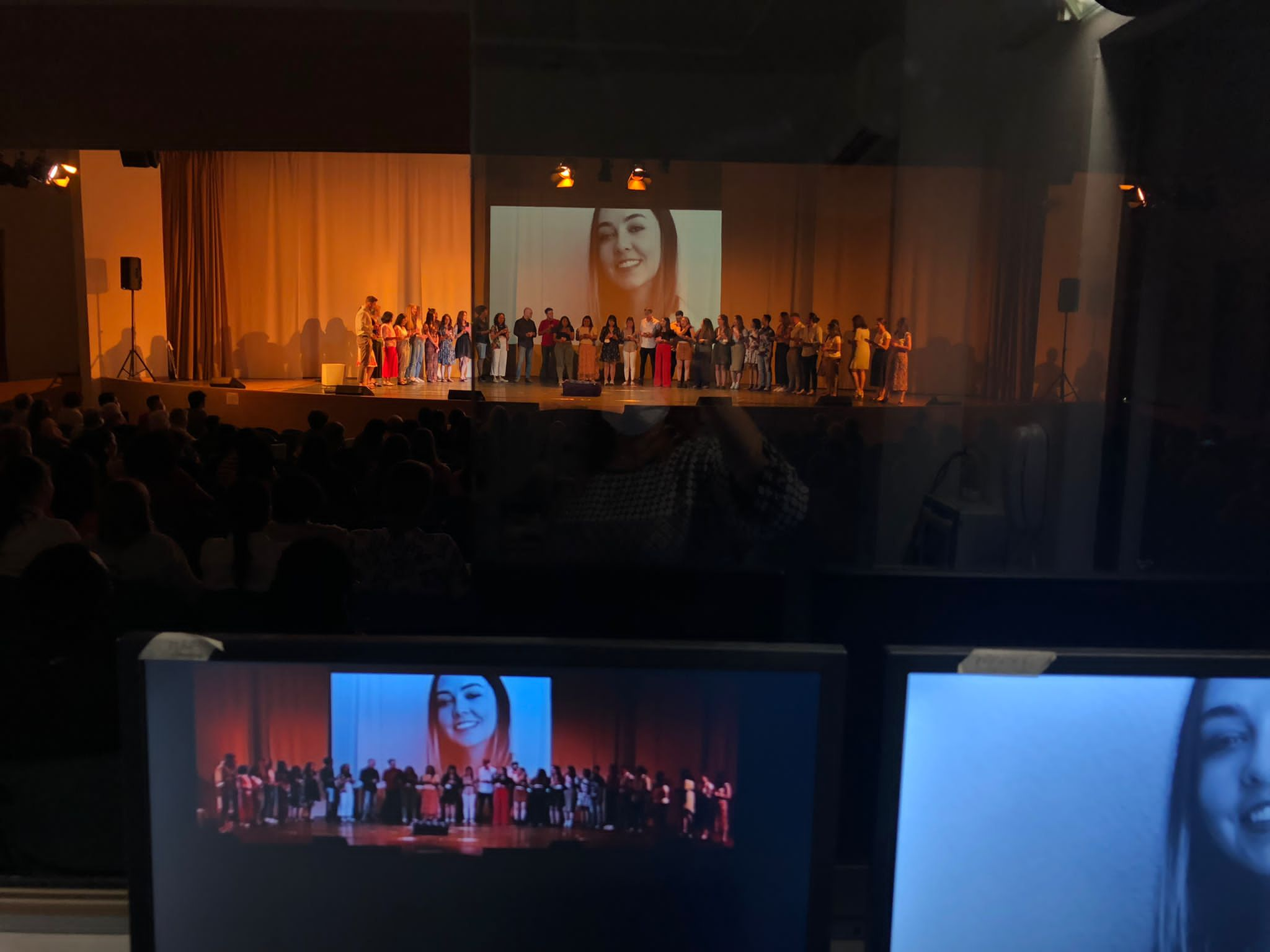 The evening unraveled between videos that were deep and intimate, brilliant and hilarious, personal stories (with varying degrees of mastery of the Italian language), songs and poems, parodies and skits in which the gen boys and girls retraced this part of their journey. They delivered their individual and collective experiences to an audience that was entertained, thrilled, and sometimes moved. There was a larger audience than the one in the auditorium, because family and friends of each of these young people were connected live on Zoom, with translations in four languages.
And at the end, on behalf of everyone, Leticia from Brazil wanted to reach out and thank those, starting with their parents, who supported their choice to come to Loppiano. "All of you have been our support and an important part of our school. And this has allowed us to live one of the most beautiful experiences of our lives, which has made us grow so much in a very short time." On stage, positioned around the suitcase, each and every one put a part of their heart (made of colored paper) into the suitcase. They are setting off for their country. Some will start college, some will resume work, some will be job seekers. All are committed to understand what God wants from each one of them so that they may be builders of a united world.