Perhaps not everyone knows that, once upon a time, Loppiano was called Mariapolis Aurelia, from the name of Aurelio Lagorio, a young focolarino who in the early days of the citadel was entrusted with the development of craft activities and who suddenly lost his life on March 28, 1968. We want to remember him and tell you something about him on his anniversary.
Who was Aurelio?
Aurelio Lagorio was born in Novara, Italy, in 1946. At the age of two he immigrated with his family to Montevideo in Uruguay. Fifteen years later his family returned to Italy, but he stayed behind to finish his studies. This is when he met the focolarini and fell in love with their Gospel life. When he also returned to Italy, to Genoa, for university, he continued to visit the focolarini and gradually decided to leave everything and follow Jesus. He wrote to Focolare foundress, Chiara Lubich as he was leaving for Loppiano, where his formation would take place:
"Dear Chiara, in a few days I will be leaving for Loppiano, and I feel God's infinite love in my soul more strongly than ever. In spite of all my littleness, something of God has descended into my soul, and He has chosen me to follow him, leaving everything, every affection, becoming poor of everything to have and love only Him. I'm still very young, just 19 years old, and I think of the years I have ahead of me, I don't know how many, but I felt in a totally new way that I should live each moment as if it were my last, with my whole soul and with all my strength" [1].
He arrived in Loppiano in 1965. Besides following the formation course for focolarini, he devoted himself to developing a small business to support the citadel, which involved sorting fabric for recycling. Aurelio was happy in Loppiano, as this letter shows:
"[ . . .] I'm just fine here and I've begun the second year course in this school where we learn above all to love one another with the measure that Jesus had, ready to give our life one for the other and, in this way, to create a truly fraternal relationship among us: of mutual love, as Jesus wanted. Then the rest, the studies that we have in the morning and the work in the afternoons is secondary, valuable only if we do them in function of what I told you above, in function of the relationship of mutual love. In this way our life becomes a paradise even if there are problems, but they are overcome together, with deep love for the Cross. Then we become a real family [2]"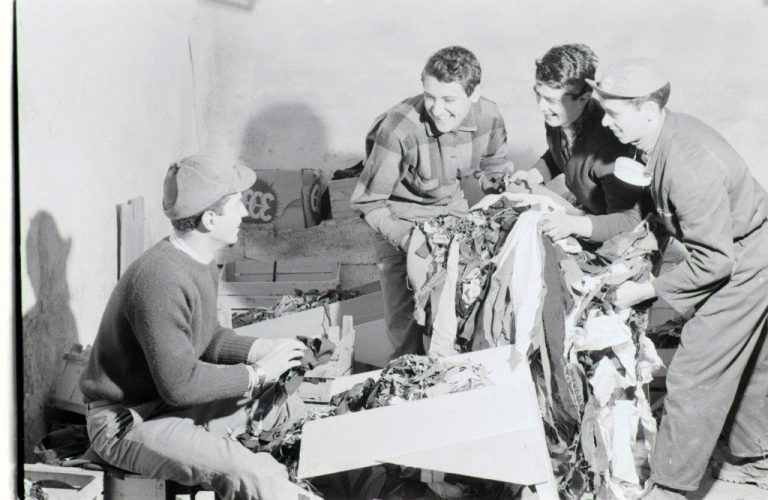 Sudden Death
On March 28, 1968, Aurelio travelled to Prato for work and was killed in a road accident. Giulio Marchesi and Alfredo Zirondoli describe the astonished reaction of the whole Mariapolis:
"Twenty days after the foundation of the Mariapolis, Aurelio Lagorio, a young focolarino in charge of the development of handicraft activities, died in a road accident. This is a solemn moment for the entire citadel. The same question arises from every soul: "Why?" But there is no answer, just as there was no answer to Jesus's "Why" as He died on the Cross. All we can do is to entrust ourselves to the Father as Jesus did, and offer Aurelio to the Father as Mary offered Jesus. The Mariapolis, city of Mary, is called to live her moment of Desolation with her: 'Near the cross of Jesus stood his mother, his mother's sister, Mary the wife of Clopas, and Mary Magdalene . . . and the disciple whom he loved' (John 19:25 and 26) [3]".
Chiara Lubich wrote about him on June 27, 1968:
"I'm getting many letters from people who tell me about Aurelio or rather of the endless good that he has done. Today it appeared to me to have understand the reason for so much supernatural influence. It wasn't big programs that made him big, neither great enterprises, nor showy actions, not even words of wisdom that he spoke. No. Aurelio was able to make the smallest actions in his life great because he did them with love, for love, being love, love which he extended without measure, allowing it to be given divine power and divine influence. Perhaps it can be said of him that it was no longer he who lived, but Christ in him."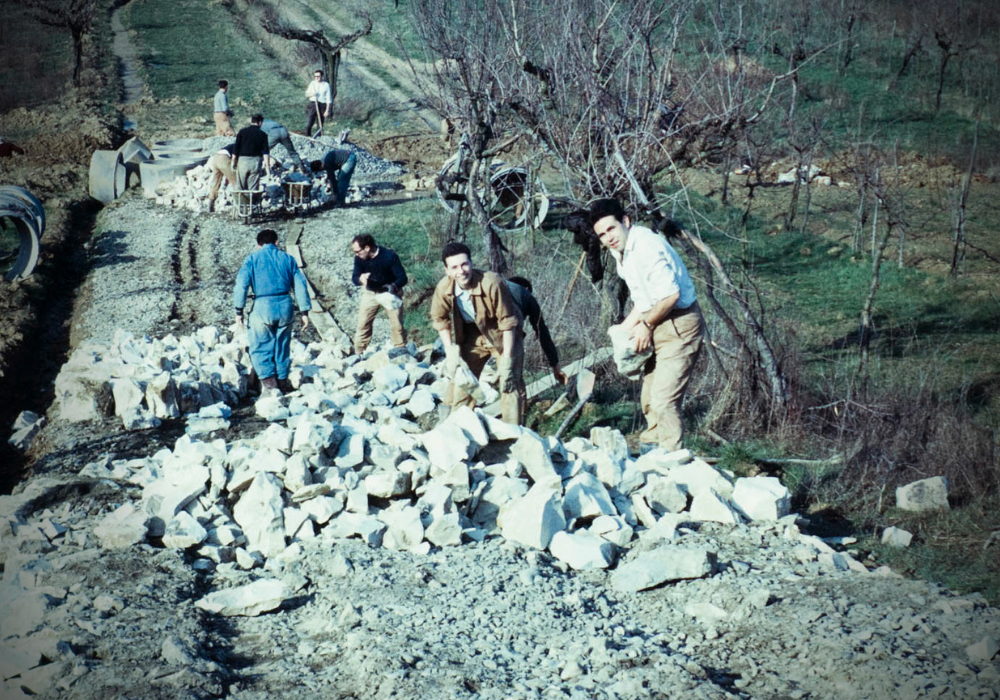 [1] From Un silenzio che si fa vita, la «giornata» di Renata Borlone, by G. Marchesi and A. Zirondoli, Città Nuova Editrice
[2] Ibid.
[3] From Vita di Aurelio Lagorio, Scritti e testimonianze, by Alfredo Zirondoli, Città Nuova Editrice.