The Auditorium of Loppiano offers four rooms of various capacities equipped with simultaneous translation and videoconferencing systems, which allow one to hold several meetings at the same time and to accommodate over 1300 participants. Here are the events we host: congresses, conventions, meetings, theatrical performances and concerts.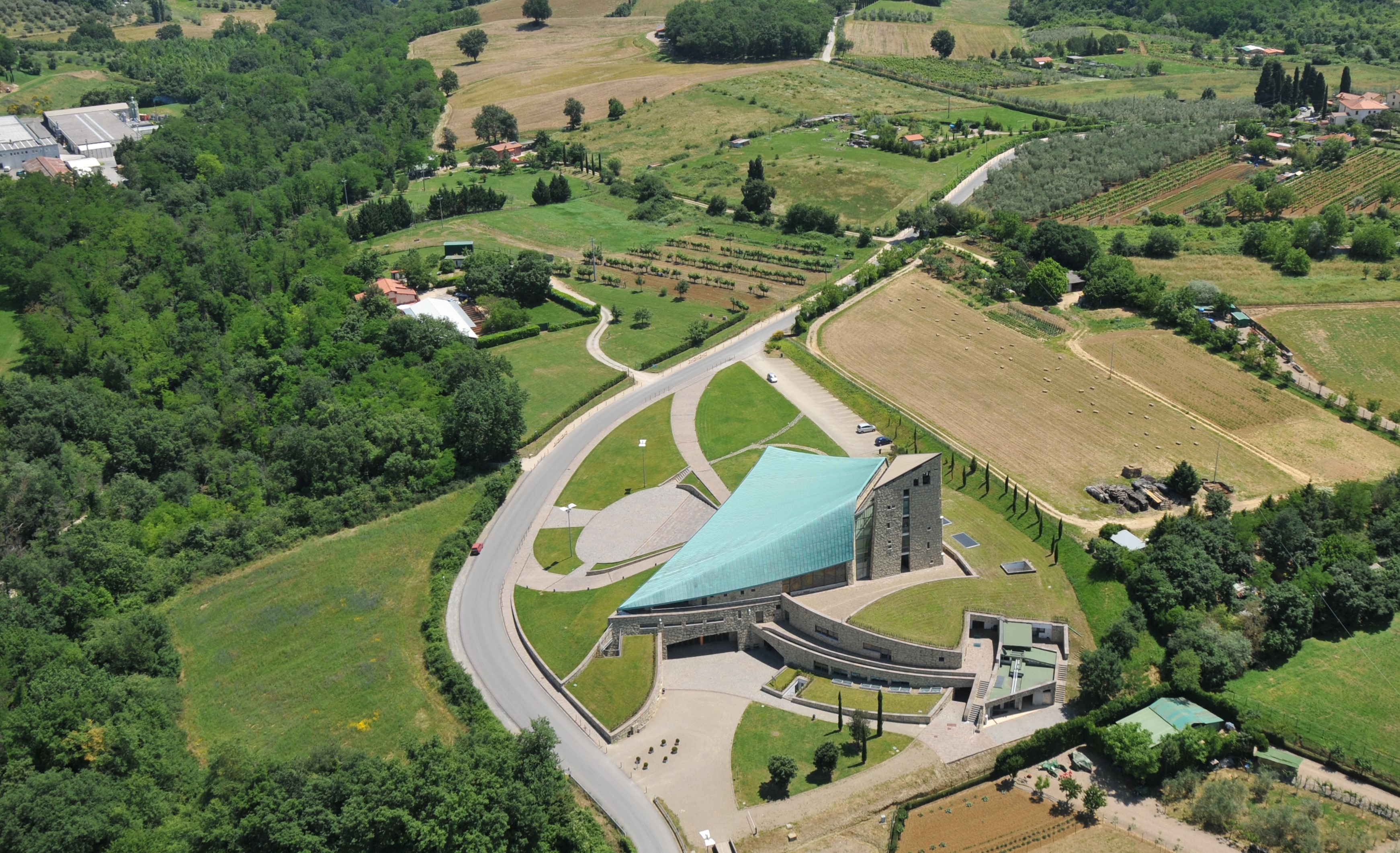 All rooms are equipped with video projection, amplification, infrared translations up to 12 languages, and for the main room a fixed stage lighting system, expandable according to needs. The rooms can be connected for joint program sessions. A CCTV system can connect adjacent fitting rooms and meeting rooms.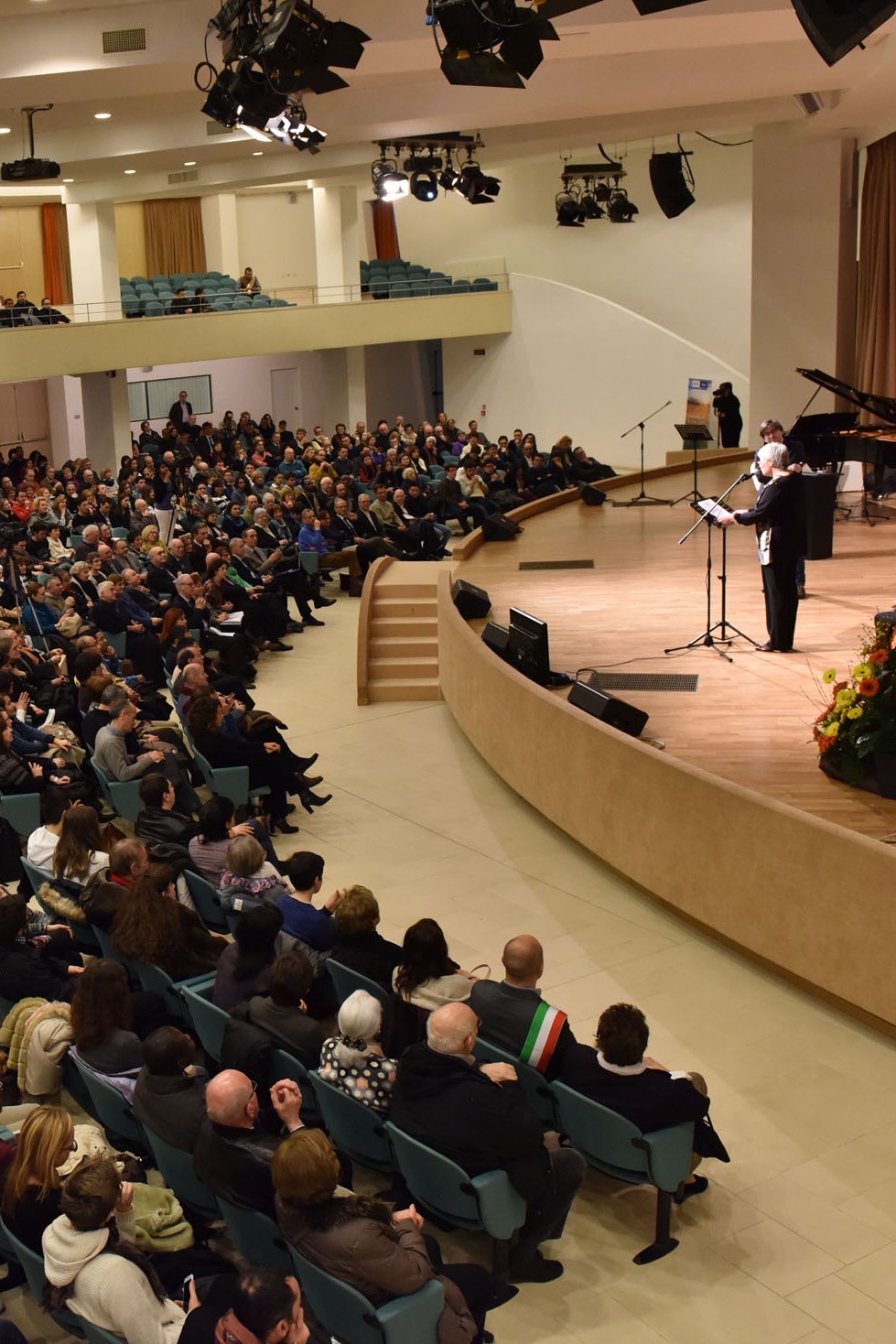 the main hall of the Auditorium, can accommodate up to 945 people: 665 seats in the main audience and 280 in the balcony. The stage is very wide, with a clear backdrop and backstage delimiting the scene at 16 x 9.80 m. (in the center). The floor is made of hardwood parquet, with a 2% slope. The facade has an opening of 16 x 4,90 m. with a motorized curtain. For more details, download the technical data sheet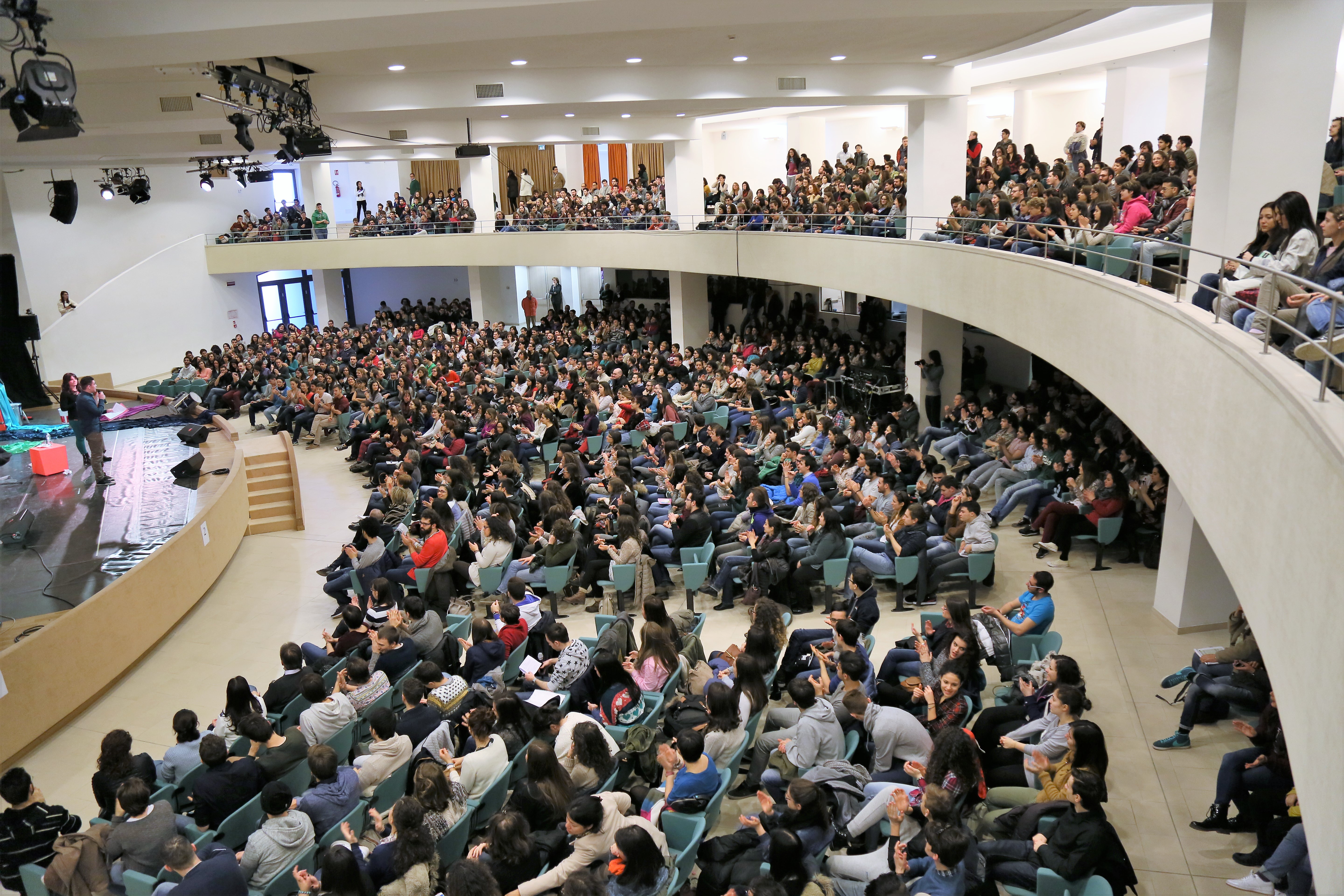 is on the ground floor, with 165 seats. It is accessed from the hall which includes a sector used as a small restaurant and a bar. The room is equipped for any type of meeting, with chairs arranged on a level floor, which can be configured as required.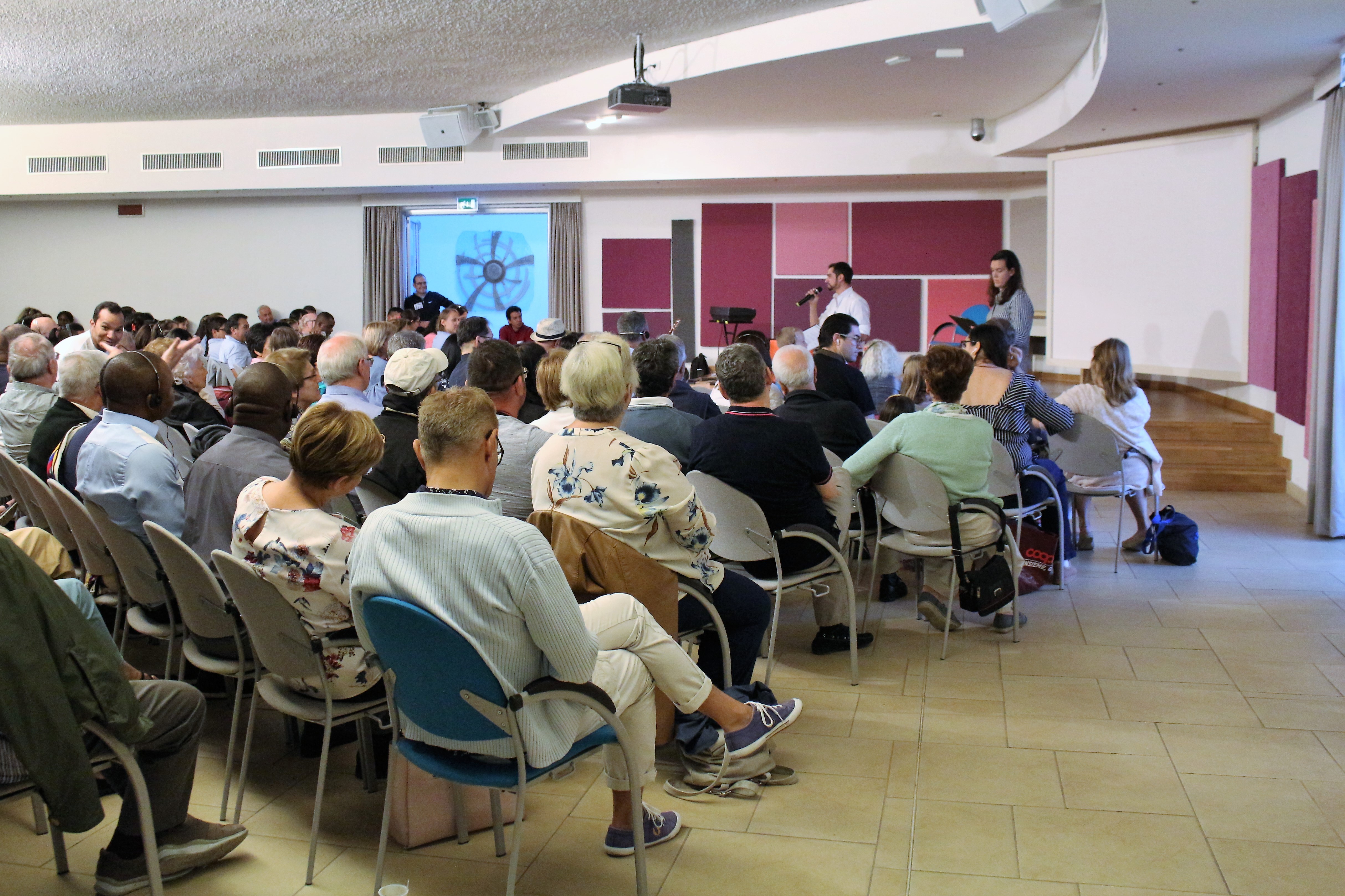 Room C and D
with 220 and 70 seats respectively, are located on the first floor, with independent entrances. They overlook a large outdoor balcony, where guests often entertain themselves during breaks.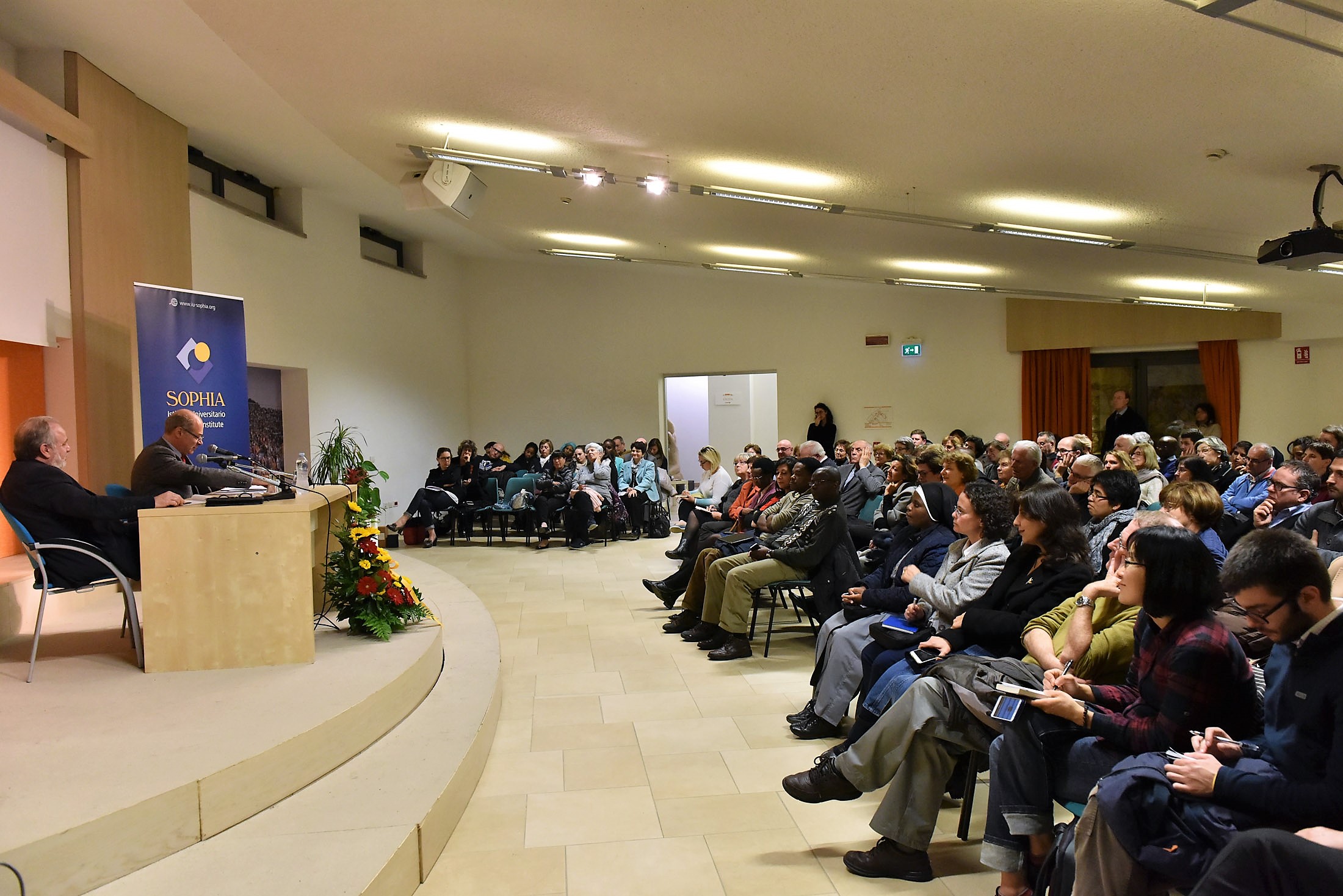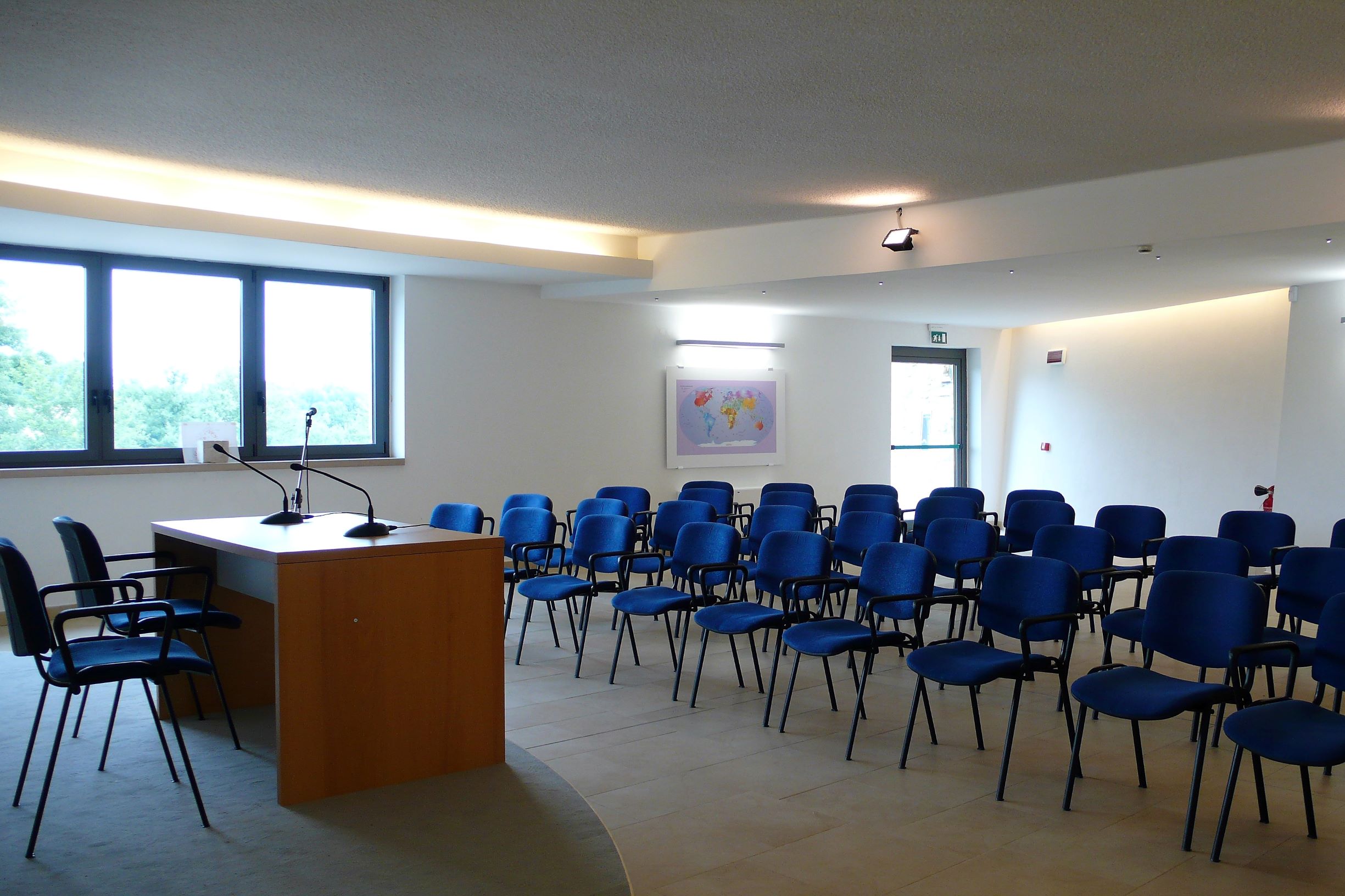 Other services
In the main hall, from which you can access room A and the adjacent rooms, you can set up spaces for the most varied needs: reception, secretariats, press room, internet point, bookshop, nursery, cloakroom, meeting point, exhibitions, etc…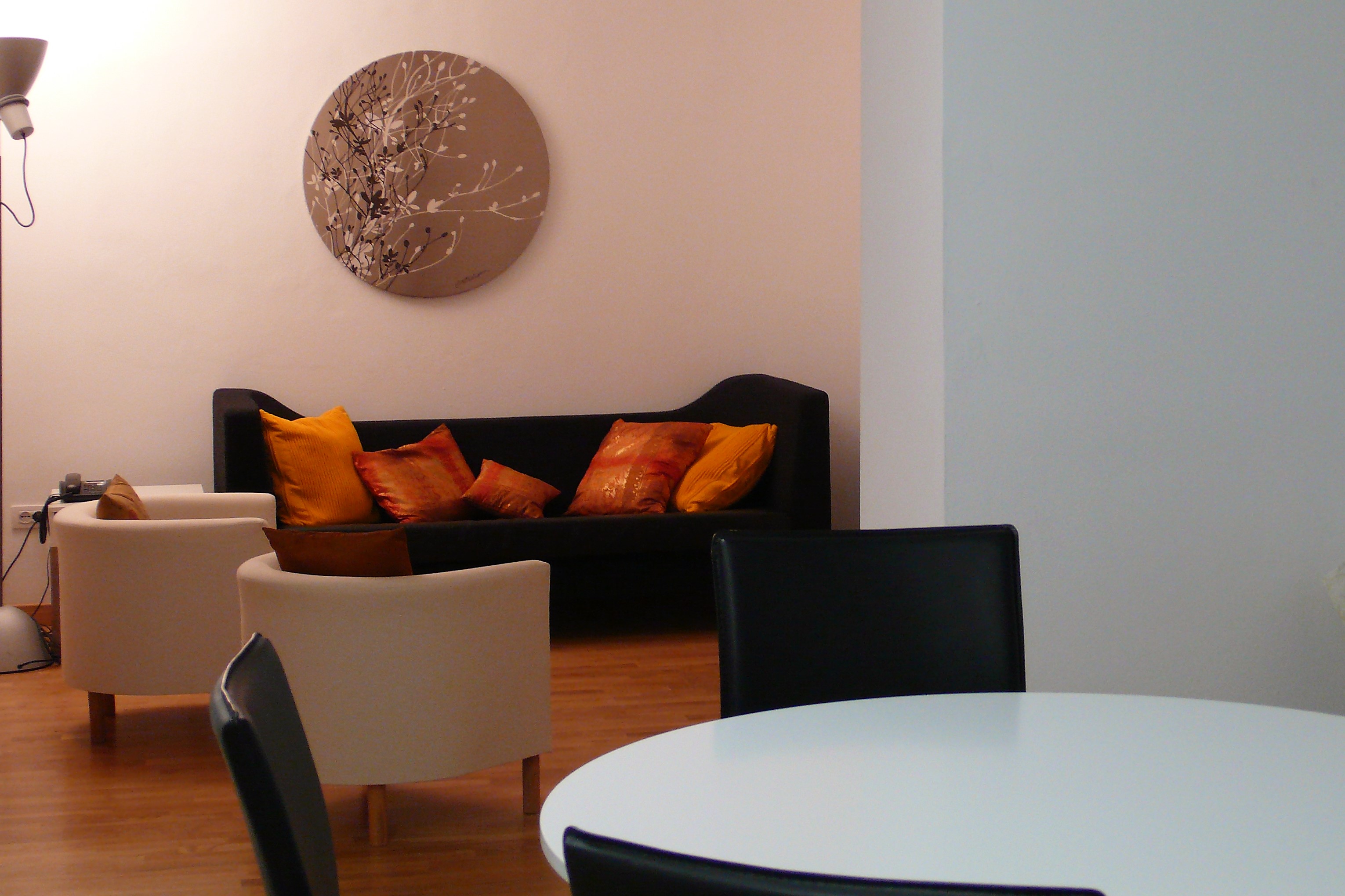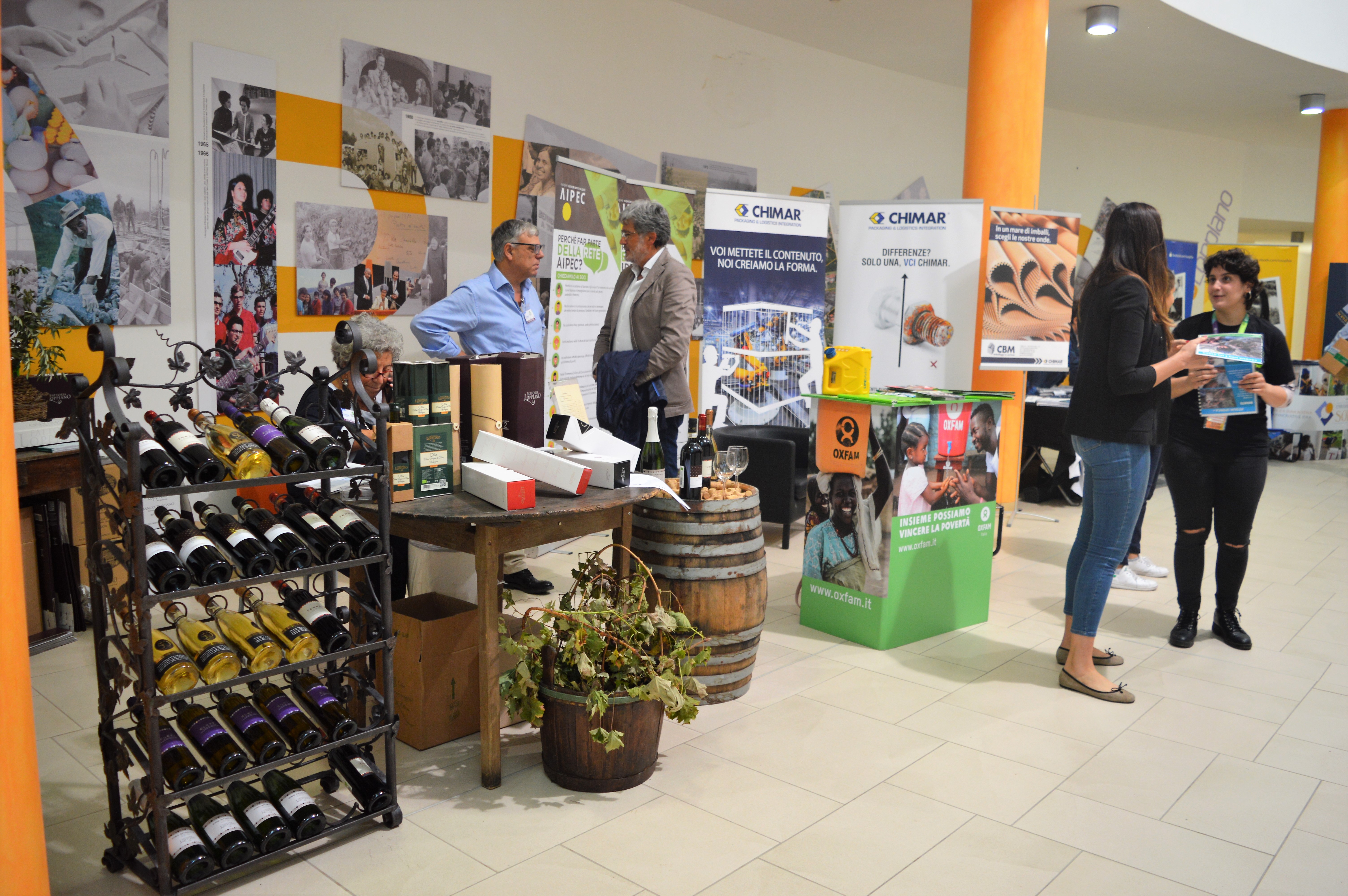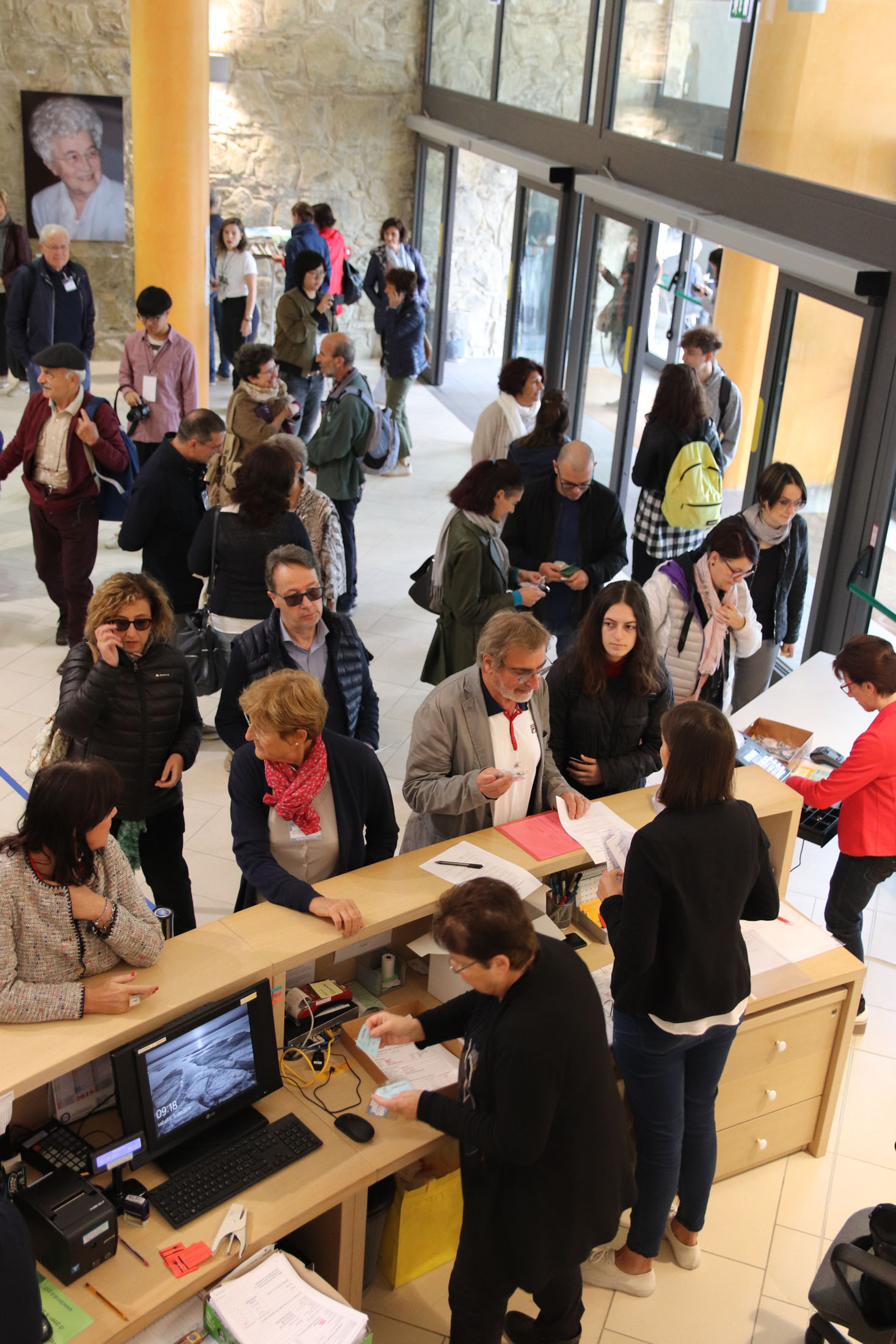 Bar point
The Auditorium is served by two bar locations and is equipped with areas to host buffets, coffee breaks, breakfasts and personalized lunches.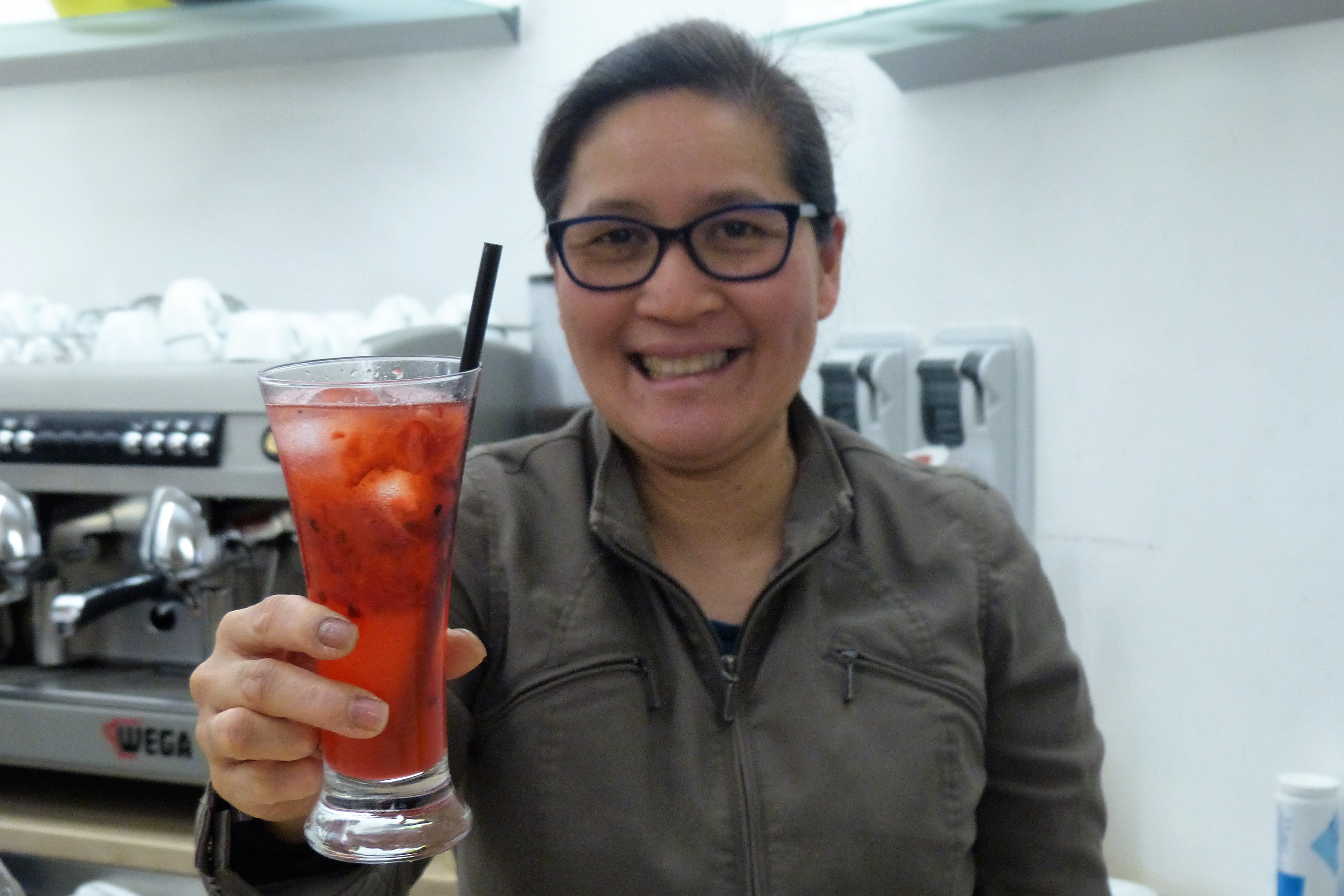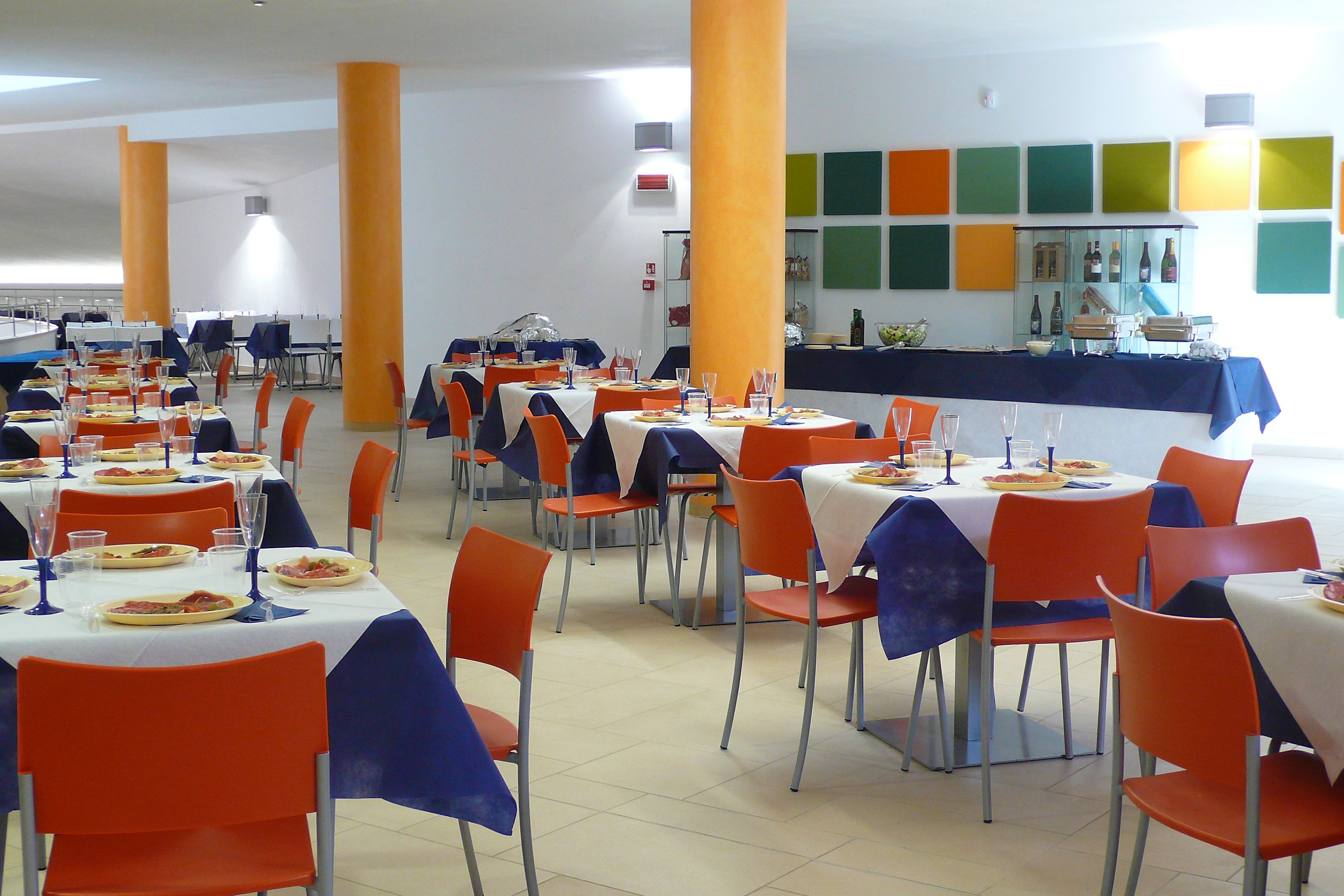 Outside, the large green spaces allow the setting up of exhibition or play areas.
The outdoor parking is located in two different areas: one, adjacent to the Auditorium, with about 160 parking spaces; and a second, about 600 meters away, capable of accommodating 20 buses and 80 cars, connected to the Auditorium by a field route.